Good News For King Bluegrass
Posted on May 3rd, 2023
Through the Protecting King Bluegrass program, an area of 1,712 ha of the heaviest infestations of Buffel and Sheda grass has been treated across Albinia National Park!
This is amazing news for King Bluegrass and the ecosystems it supports.
This achievement has been made possible through collaboration between Fitzroy Basin Association (FBA), Queensland Parks and Wildlife Service (QPWS&P) and the Traditional Owners, the Bidjara People and the Karingbal People.
King Bluegrass (Dichanthium queenslandicum) is an endangered native perennial grass that is one of the Australian Government's 110 priority species. Sadly, about 70% of King Bluegrass's original habitat, which used to extend as far south as the Darling Downs, has been lost over the last century. Remaining King Bluegrass habitat is threatened by infestations of Buffel Grass and Sheda Grass, which can outcompete out native species and degrade native vegetation.
Read more in our previous blog.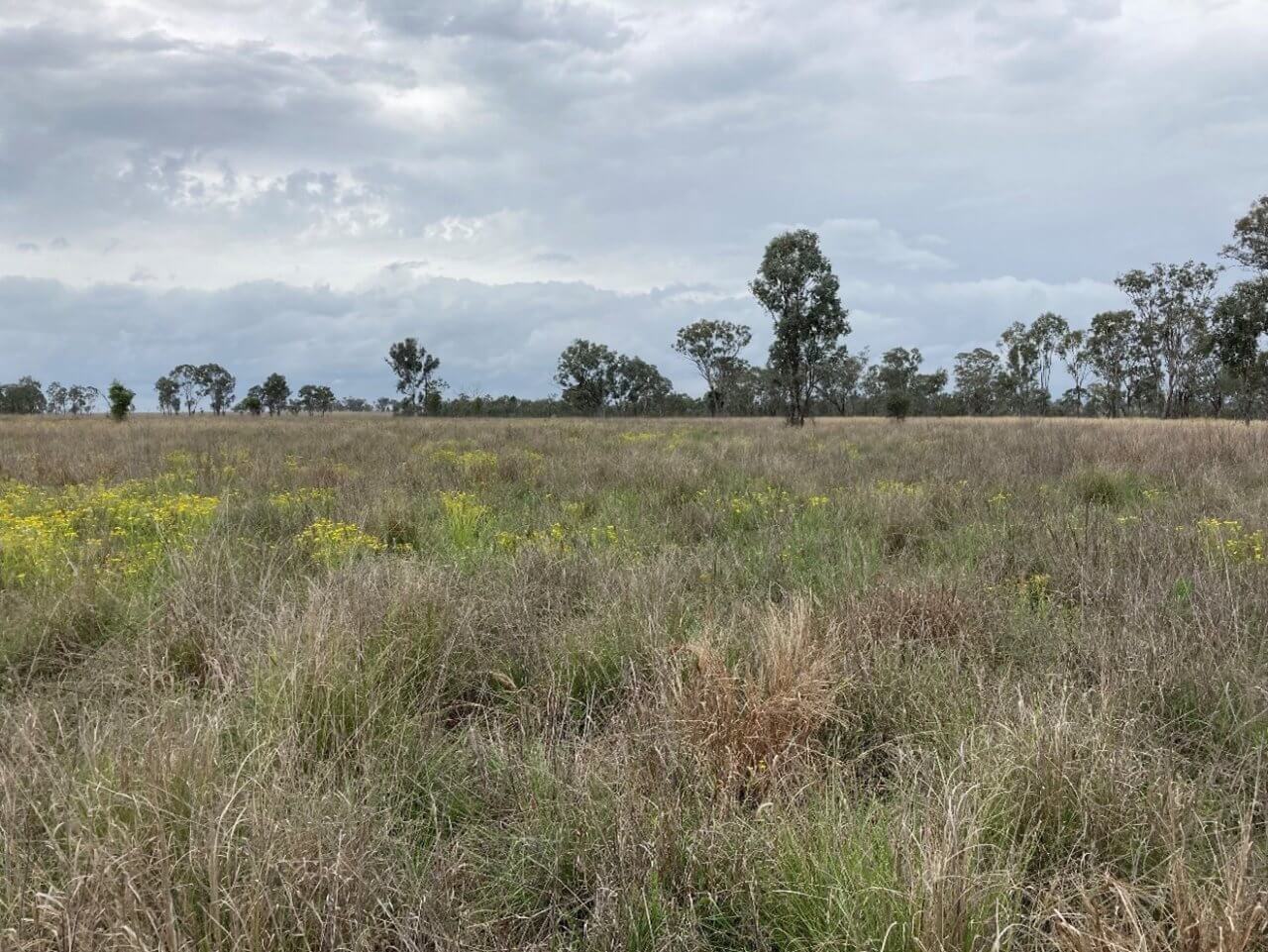 Albinia National Park contains the largest area of natural grasslands (and King Bluegrass) of any protected area in central Queensland.
Work will continue at the park to improve the condition of the natural grasslands and planning is currently underway to facilitate a second visit later this month with the Traditional Owners. The site visit will target initial cultural heritage assessments along creeks, assess current weed management controls and further develop plans to incorporate Traditional practices into the management of the Park.
The Traditional Owners and QPWS&P will expand on discussions held in November 2022 regarding current threats and priority actions, including traditional fire management, involving First Nations in the review of the Park Management Plan, weed and pest management and native flora and fauna surveys.
This project is funded by the Australian Government.