Meet our staff
Elyse Riethmuller
Chief Executive Officer
I'm inspired on a daily basis by the truly amazing things we achieve through working together and the positive difference that makes to our families and our region.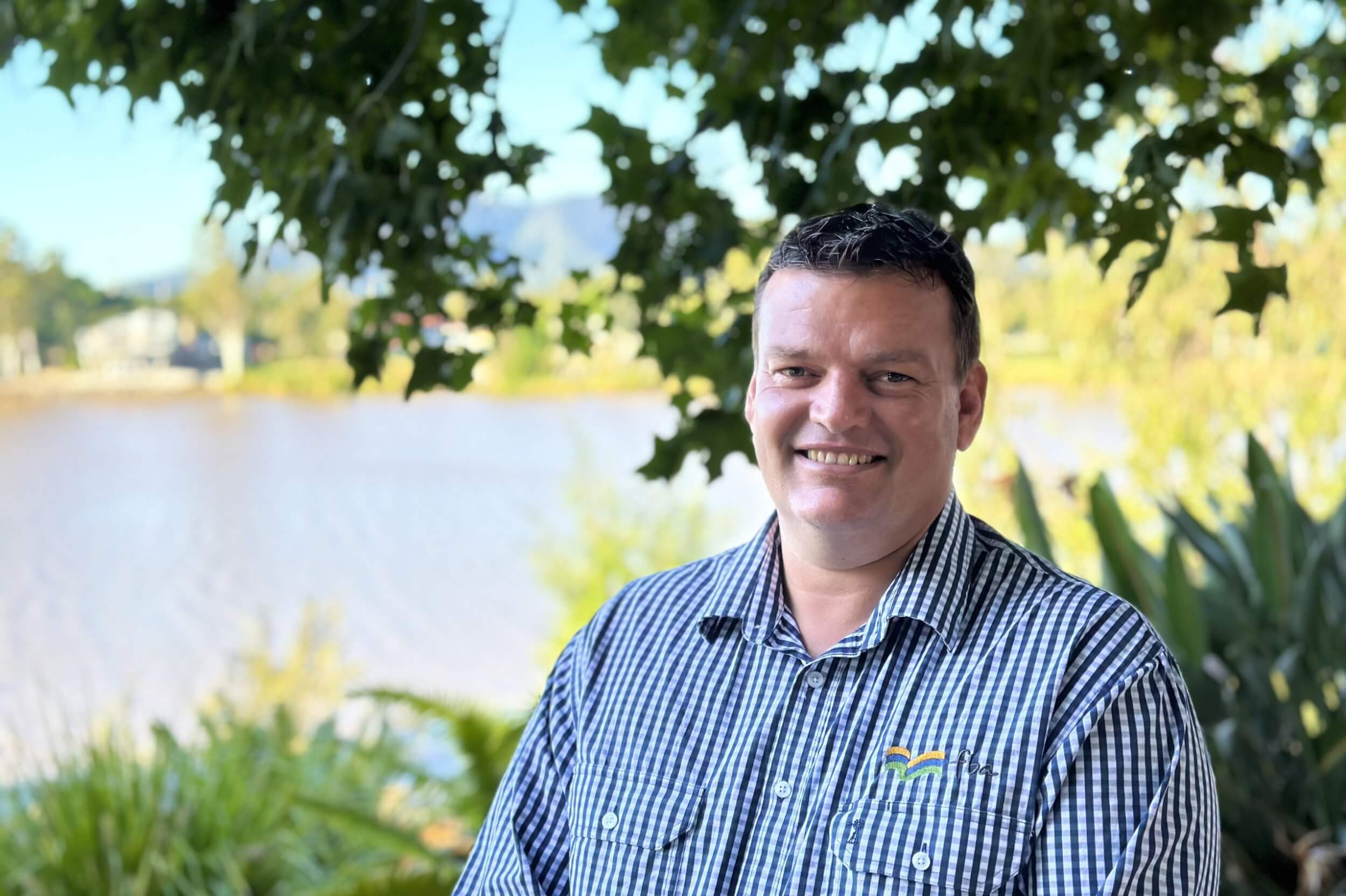 Daniel Boshoff
Adoption Manager
I enjoy working with a team of like-minded individuals that collectively make a positive change to the environment and the lives of all the people of central Queensland. I aim to continue building on the successes that FBA has achieved in the last two decades.
Pam Jeffery
Corporate Services Manager
At the end of the day I just love the people I work with and the challenges and learnings I gain along the way – they've all helped shape who I am today.
Rebecca French
Partnerships and Strategy Manager
More than anything I enjoy working with others to make a difference. Influencing positive outcomes for people and building goodwill and reputation is what I'm all about!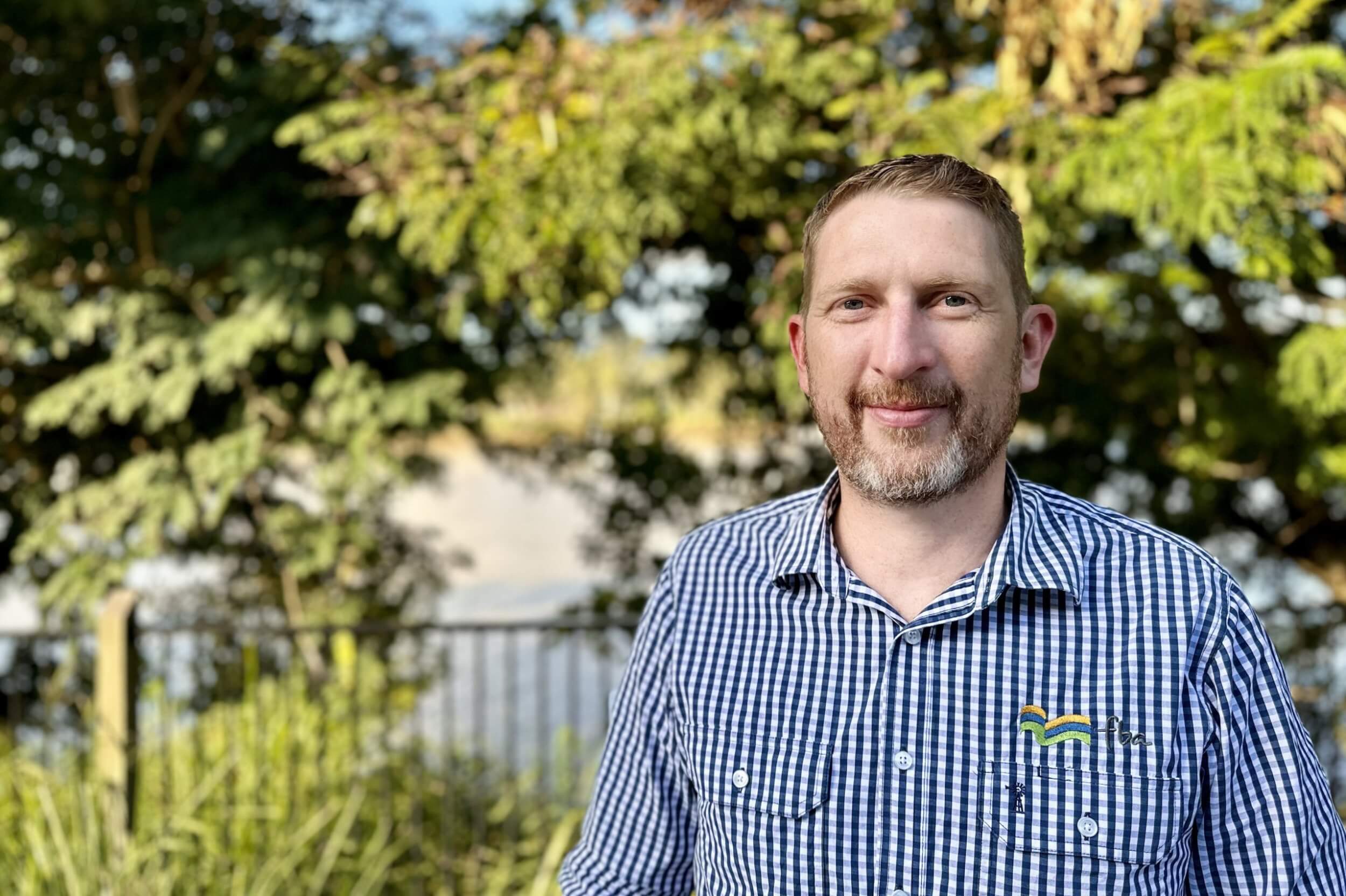 Ben Reimers
Business Systems Leader
An organisation, like the environment, is made up of interacting systems. Understanding those systems, and developing them to be more robust and resilient, is where I thrive.
Daniel Rea
Acting Partnerships Leader
A team is always greater than the sum of its parts. My passion is bringing the right players together, at the right time and place, to kick goals for our environment and for our future.
Frankie McRae
Strategy Leader
I love the wide, open spaces in central Queensland, particularly after spending more than 20 years in Brisbane. For me, it's all about the people – those I work with at FBA and those in the community that I support or work beside in my role. Listening to and sharing authentic stories direct from those in the know and on the ground is a favourite part of my job, and I love learning and embracing new ideas and concepts.
Katrina Lapthorn
Finance Leader
I love working at FBA because it has afforded me the opportunity to be in a team that is fighting for a sustainable future. Providing all team members with financial assistance to help them reach their project goals gives me great satisfaction.
Reece Brookes
Acting Agriculture Leader
Having grown up in the grazing industry, I enjoy helping landholders improve their business and restore their land through best practice, and help them increase their production and profits.
Shannon van Nunen
Environment Leader
I approach NRM like I approach life… it's a marathon, not a sprint… you can't accomplish without help from others… every problem is an opportunity… think big picture!
Annie May
Land Management Officer
I enjoy being involved in a community and contributing to regional areas, I believe people are the greatest asset to creating a sustainable future.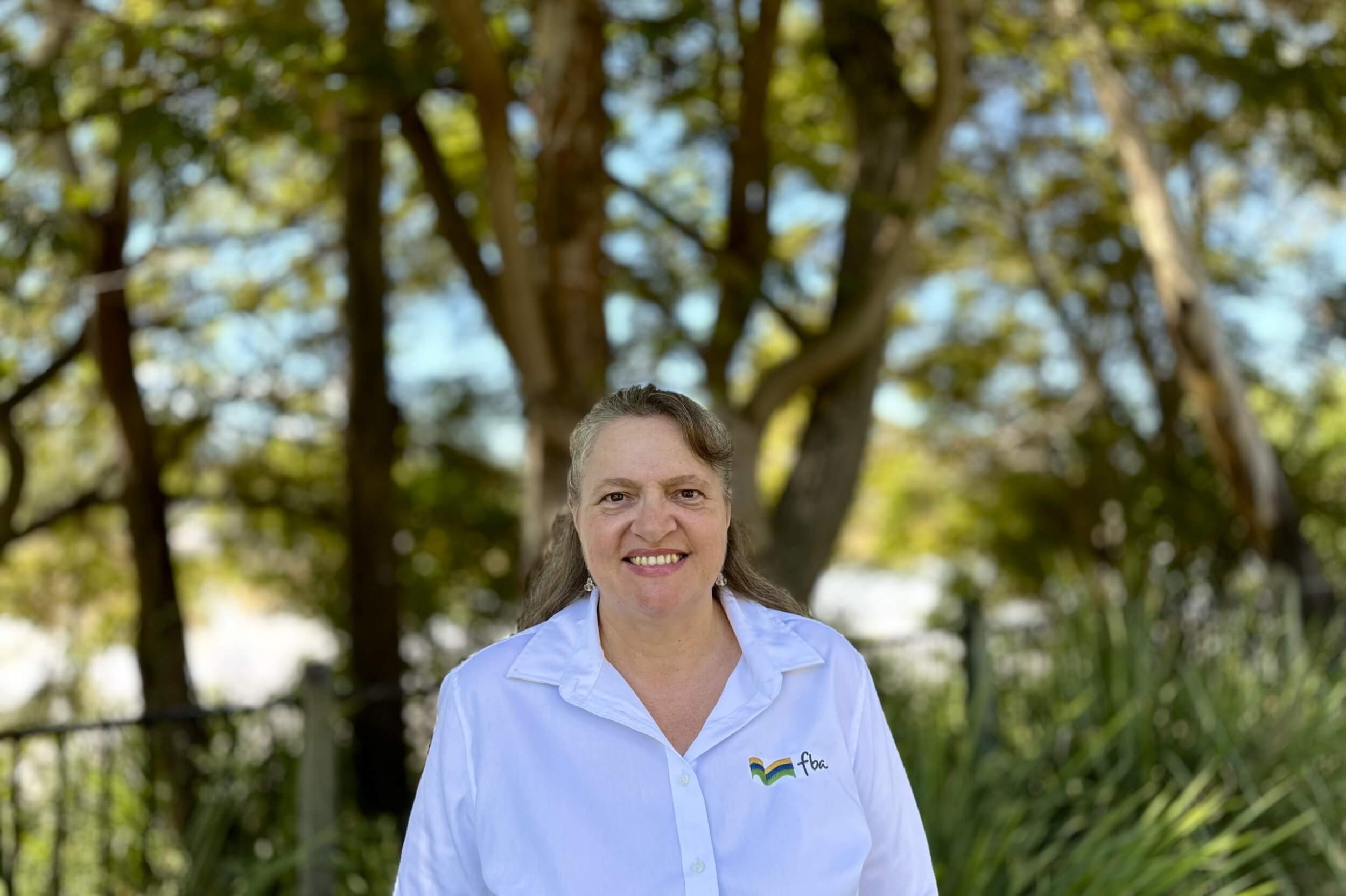 Bethlea Bell
Project Officer (Environment)
I love working with people on projects that enhance our natural assets… I have a particular soft spot for our amphibian friends so am known as 'the frog lady' in some circles!
Braden Mitchell
Waterway Management Coordinator
I studied Freshwater Biology and Management and love everything to do with the quality of our water in the environment and doing what has to be done to ensure we have sustainable, healthy water supplies into the future.
Cameron Mulville
Project Officer (Environment)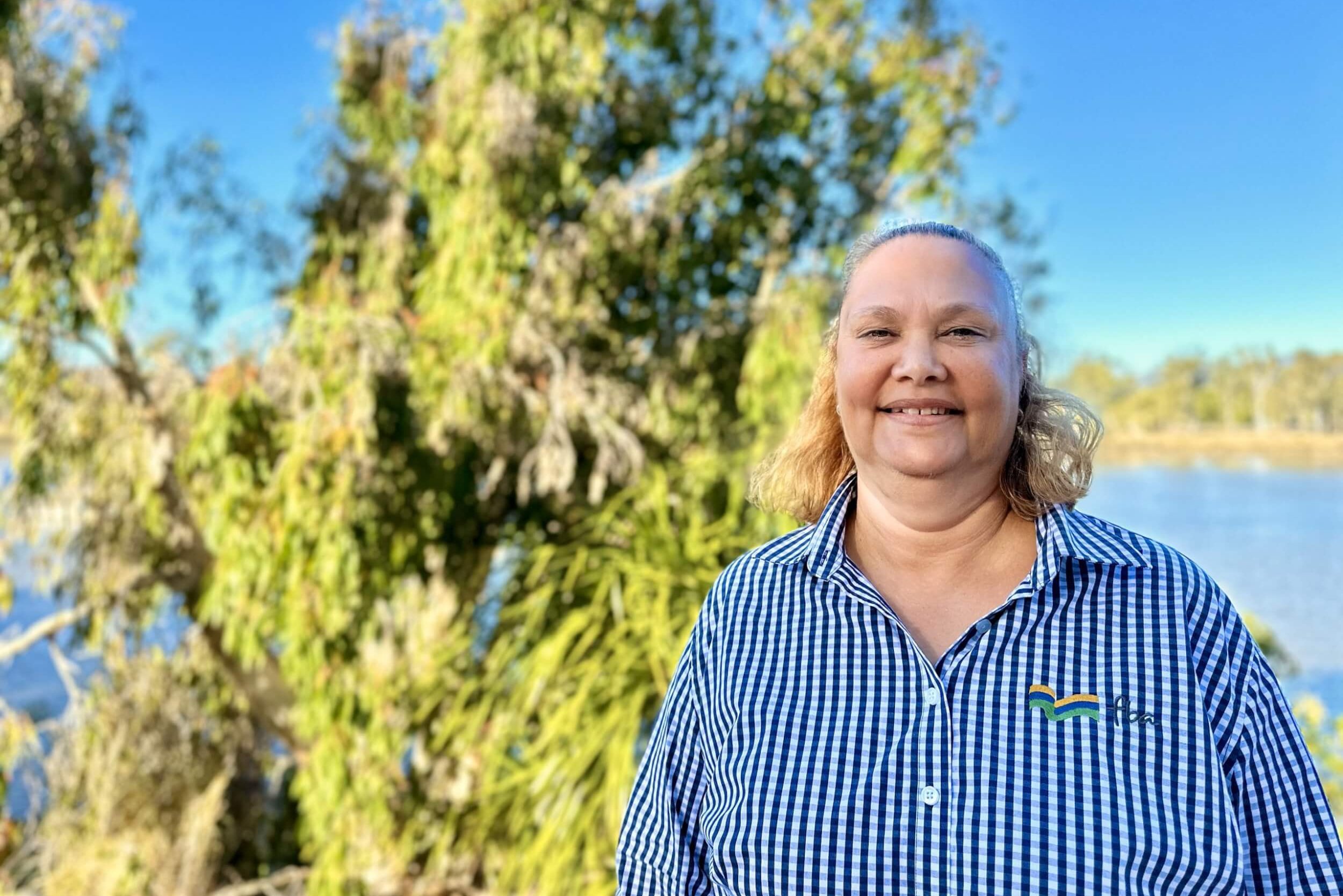 Gloria Malone
Indigenous Engagement Coordinator
I have a wealth of experience working in, Federal, State and Territory Governments, mainly within the Aboriginal and Torres Strait Islander Affairs portfolio. I am passionate about building lasting relationships with Aboriginal and Torres Strait Islander people and communities. I hope to build the Cultural Competency and bring everyone along for the journey making this a truly shared experience.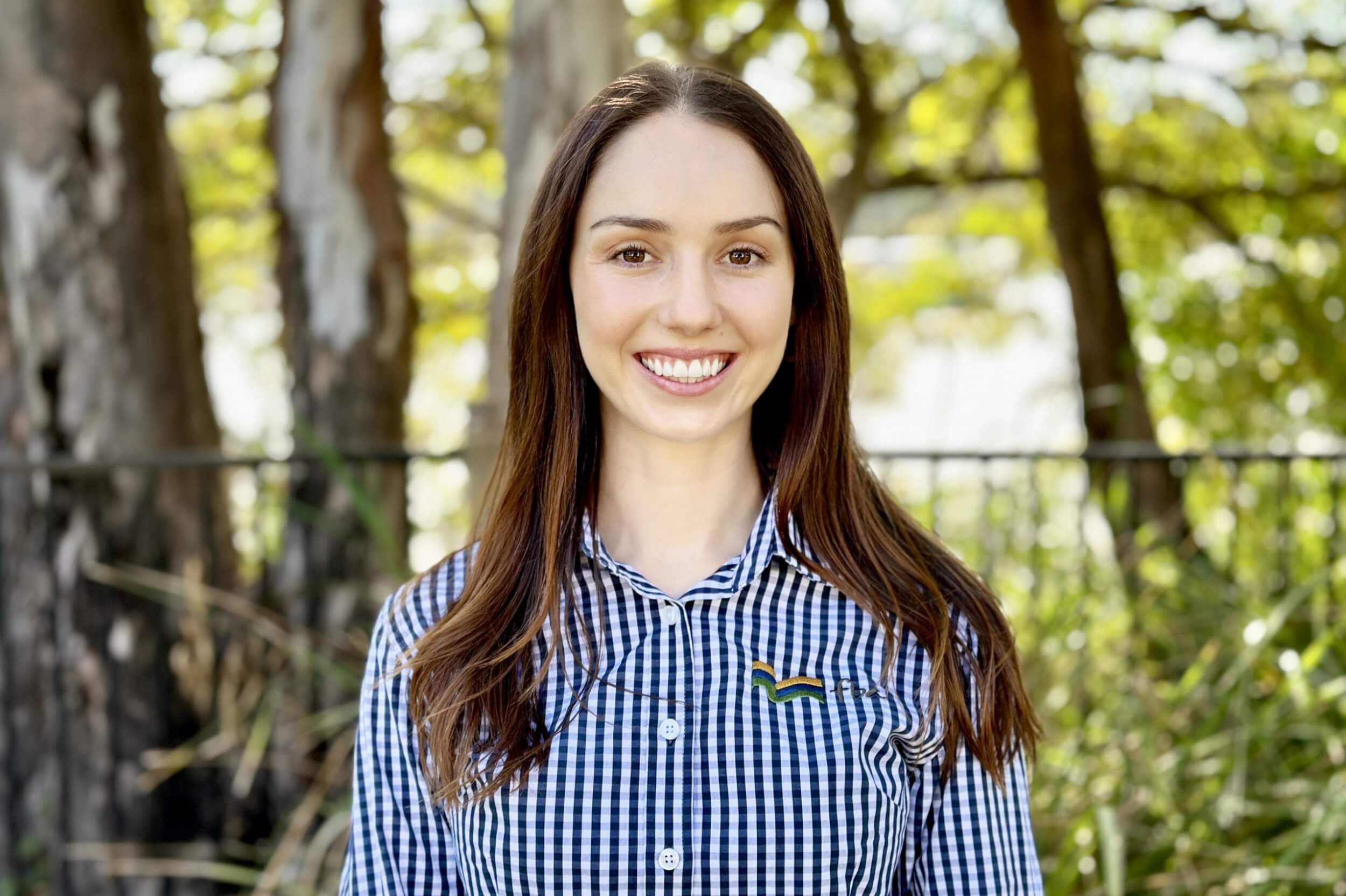 Grace Davies
Business Support Officer
I enjoy working for such a passionate organisation that shares my own personal values and beliefs, of a more environmentally sustainable future.
Hannah Kaluzynski
Environmental Accounts Coordinator
Listening to peoples' life stories and experiences just fascinates me, and I'm a big believer in working with local people to tackle our environmental challenges – it's the best way to build a sustainable future.
Johanna Ramsey
Brand and Marketing Coordinator
Working each day with a team of passionate people to safeguard our region's special places and unique species is a dream come true!
Katlin Tilly
Land Management Officer
I am passionate about being a part of transforming Australia's food system to improve the health and sustainability of the environment and people. I love learning new things, getting out onto properties and can talk until the cows come home about sustainable agriculture.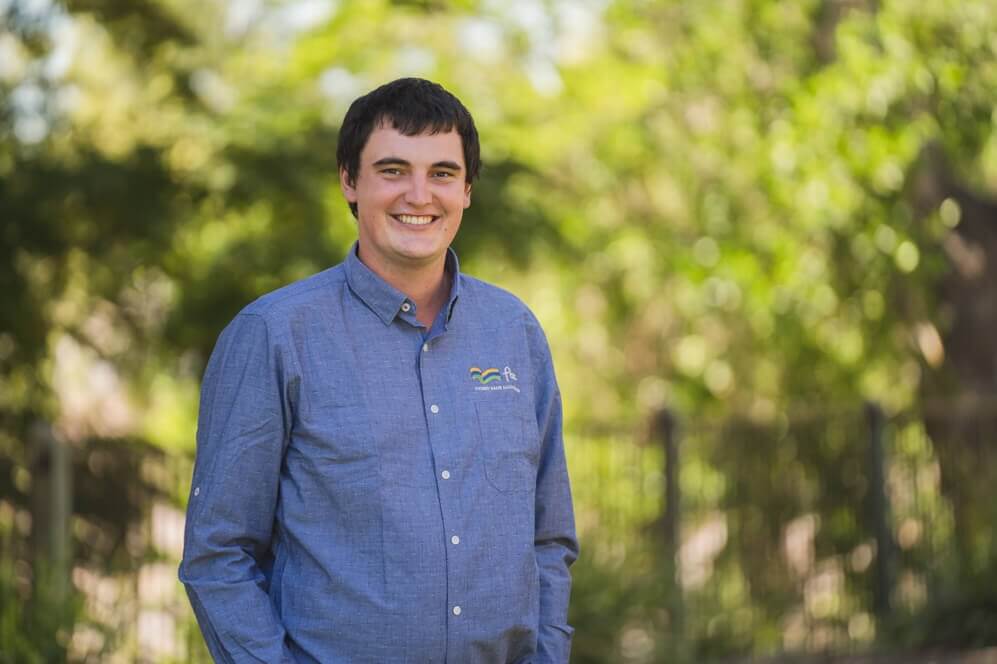 Lochlan Jepson
Land Management Officer
I've worked on my family's, and my extended family's properties for years and love hands on pasture management, rural operations and vegetation management. Giving back to the community gives me a real sense of satisfaction especially when it increases sustainability.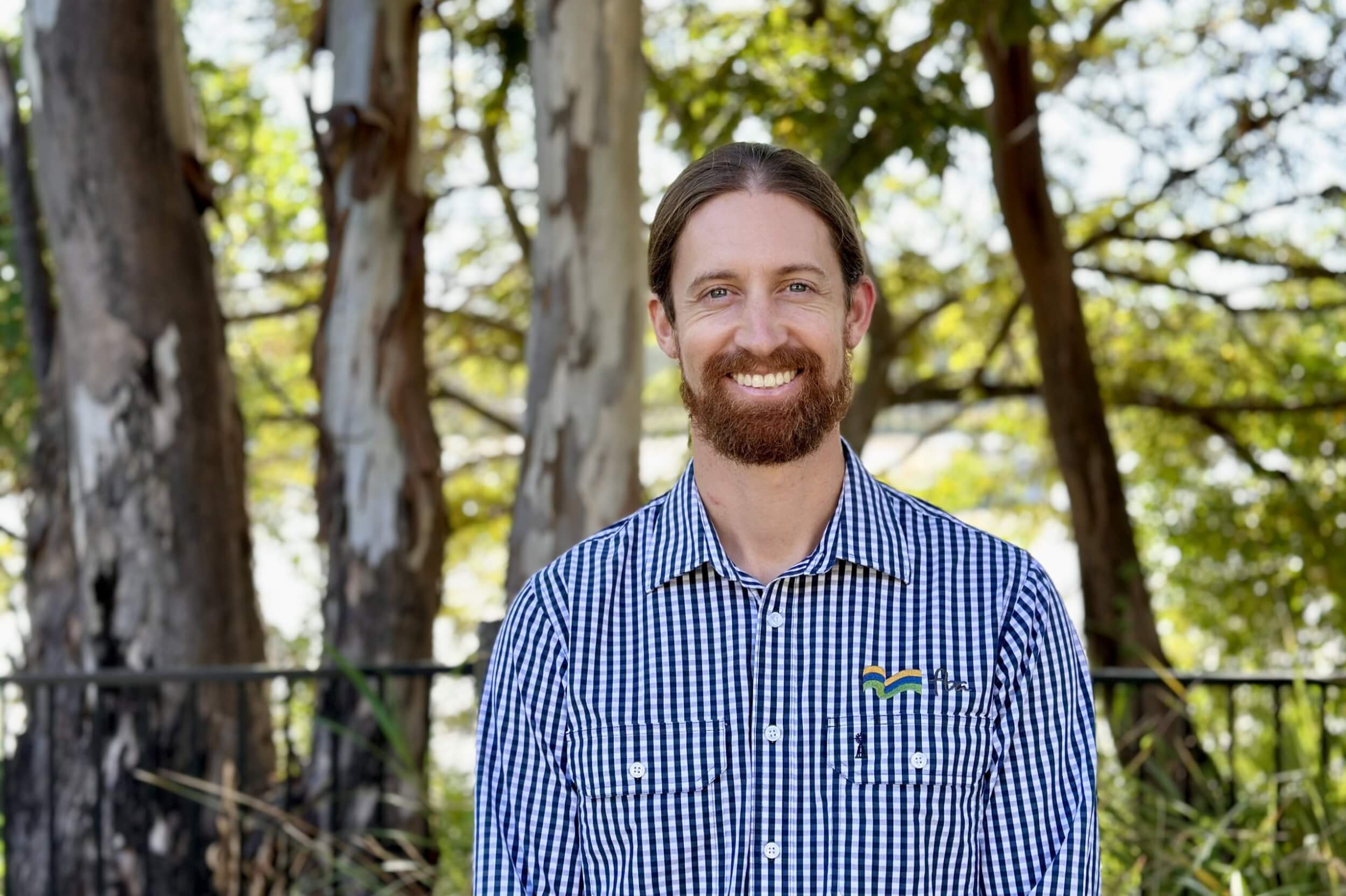 Mac Hansler
Environment Coordinator
I am passionate about preserving the natural world to the best of my ability. I think with everything in life there exists a happy medium for all interested parties. Easy to say, difficult to practice, but well worth the effort.
Mark Schultz
Project Officer (Environment)
I am passionate about conceiving, developing and conducting a diverse range of environmental investigations designed to improve environmental outcomes.
Matthew Mulholland
Project Officer (Science and Engagement)
I love teaching the younger generations and being out and about, meeting new people. I have a background in agriculture and when I'm not at work you'll find me with my horses.
Peter Smith
Senior GIS Officer
In a nutshell, I do maps and love providing GIS support to assist others with their work. I've been involved with things geospatial for more than 35 years and I'm still learning!
Richa Neupane
Engagement and Impact Officer
As a researcher, I enjoy interacting with people to facilitate environmental and socioeconomic changes to create resilient ecosystems. I love being a part of the enthusiastic FBA team and contributing towards a better regional future.
Sheree Johnston
Land Management Officer
My passion is helping landholders manage natural resources sustainably while running a profitable business. Using my Business and Natural Resource Management background, I enjoy assisting land managers to achieve their goals while striving for a sustainable future in agriculture.
Sophie Wilkins
Land Management Officer
I believe education is the key to conservation. Having a keen interest in both agriculture and the environment, I love sharing my knowledge with people in our community to improve the profitability of their businesses while also making our region more sustainable and resilient for future generations.
Summer Collins
Business Support Officer
I am proud to be a part of Fitzroy Basin Association because I believe in a sustainable future and every day FBA is one step closer to achieving that!
Tayla Hill
Communications Officer
I have always had a love for all things outdoors. Whether it's ocean, land, creeks or rivers you'll find me out exploring the best of it. To use my skills to help create a sustainable future for our environment where we will be able to continue to enjoy natures beauties is a dream come true!
Leigh Stitz
Fitzroy Partnership for River Health - Executive Officer
Together we are providing a more complete picture of river health. The commitment of our partners, our passionate team and vision for the future is what inspires and motivates me.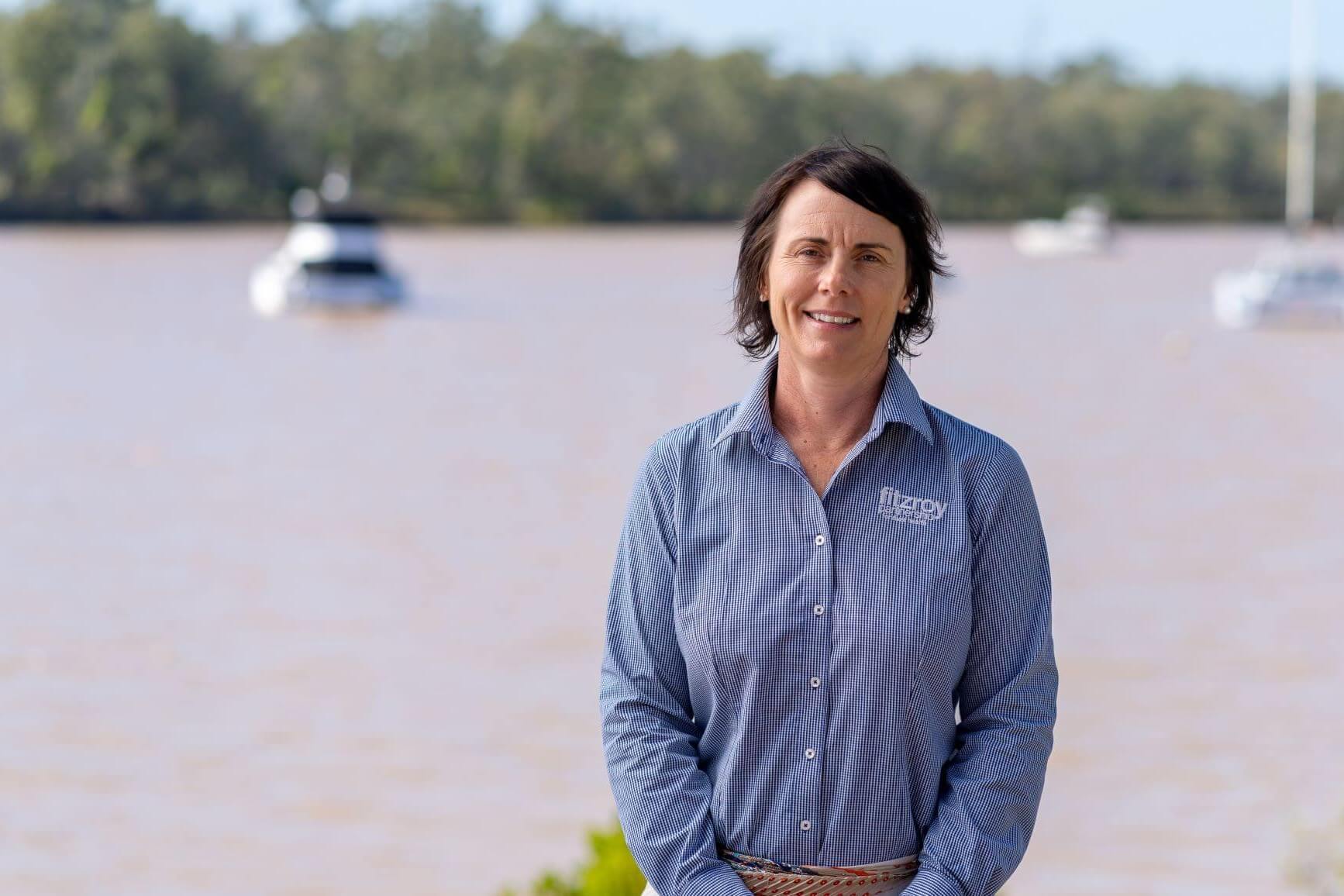 Nicole Dendle
Communications Coordinator
I work to ensure the community is aware of Fitzroy Partnership for River Health and our independent reporting on the condition of the waterways in the Fitzroy Basin every year.  Promoting the good work of our partners in creating a better water future and inspiring the community to take greater care of the environment, are also key aims.
Eva Duerkop
Fitzroy Partnership for River Health - Science Officer
The vast landscape of central Queensland is a significant contrast to the environment I grew up with in Europe. I enjoy exploring the Fitzroy region and am passionate about monitoring and improving regional waterways and ecosystems towards a more sustainable future.
Myfina Healy
Fitzroy Partnership for River Health - Science Officer
Sustainability is all about systems thinking and pushing boundaries. That sounds like an oxymoron, but what it means for me in my work at FBA is to make interconnections between people and the environment, and to think big!
Martin Grieve
Engineer (Contractor)
I have a passion for stream bank rehabilitation and revegetation engineering/management. I like to collaborate with people to make a difference for the environment. I look forward to applying my skills and expanding my knowledge while building strong relationships with landowners across central Queensland to support productive, healthy landscapes.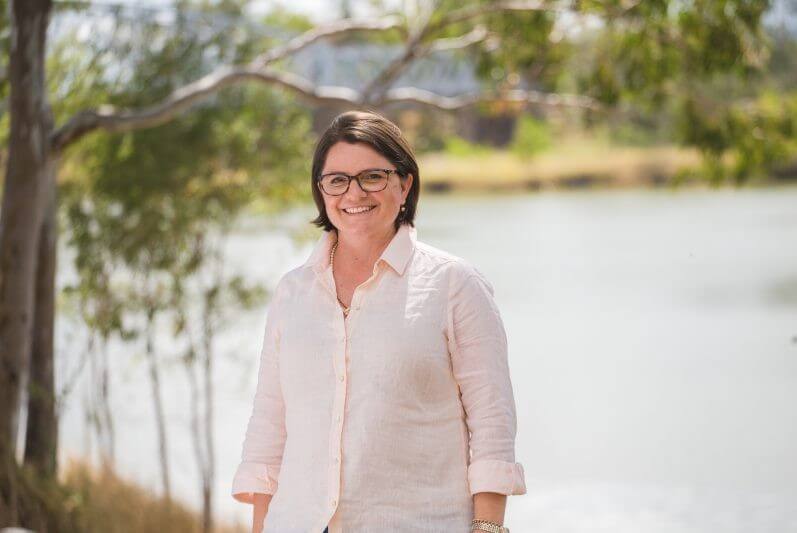 Michelle Black
Graphic Designer (Contractor)
I thrive on visually communicating messages about healthy ecosystems, biodiversity protection and sustainable land management and knowing my work is helping make a difference.