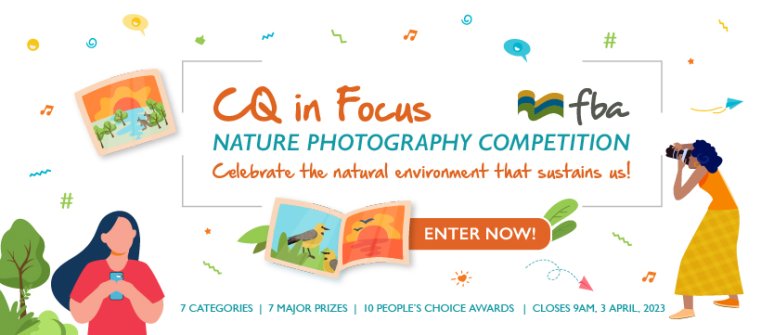 CQSS CQ in Focus – Nature Photography Competition 2023 Winners!
Posted on April 26th, 2023
Open for four weeks during March 2023, the CQ in Focus competition was open to everyone working, playing, studying or living in the Fitzroy region. The competition exceeded the 2022 entries and attracted over 780 entries. Participants were asked to share photographs to help celebrate the region's six major natural assets and the people and communities caring for them. Their photo submissions can be seen below.
Seven major Fitzroy Region Experience prizes (valued collectively at over $10,000) along with 10 Peoples' Choice awards were awarded. Major prize winners were selected by a judging panel who assessed images and captions for their originality, creativity, and relevance to the CQSS2030.
The seven major prizes were awarded per category winner. The competition consisted of the categories air, soil, groundwater, land-based ecosystems, coastal, freshwater creeks rivers and wetlands and people and community.
The prize winners for these categories were:
Air
"Arcus Coming Into Rosslyn Bay" – John McGrath
"This arcus or shelf cloud was one dramatic reminder that nature reigns supreme and that we should treat her right."
Soil
"Sunny Days" – Nicole Thornton
"A healthy soil produces a healthy crop with minimal amounts of external inputs and few to no adverse ecological effects. The sunflower crops grown on the productive Vertosols of the Fitzroy region can add much-needed diversity to aid in pest, disease and weed management."
Land-based Ecosystems
"Mountain Guardians" – Jamie Meyers
"Mt Archer, on the doorstep of Rockhampton, is an icon of the region. The National Park supports diverse plant life, protects areas of high conservation and is a catchment of Moores Creek."
Freshwater Creeks, Rivers and Wetlands
"Safe Haven" – Annette Ross
"Frenchmans Creek runs from the foothills of the Berserker Ranges to the Fitzroy River providing habitat and a wildlife corridor for native animals, birds, reptiles and fish, giving a balance to the effects of suburbia."
Groundwater
"Sunset Reflecting off Trough" – Isabel Whitehead
"A beautiful sunset reflecting off an old concrete cattle trough full of groundwater – supplying water to all its living creatures."
Coastal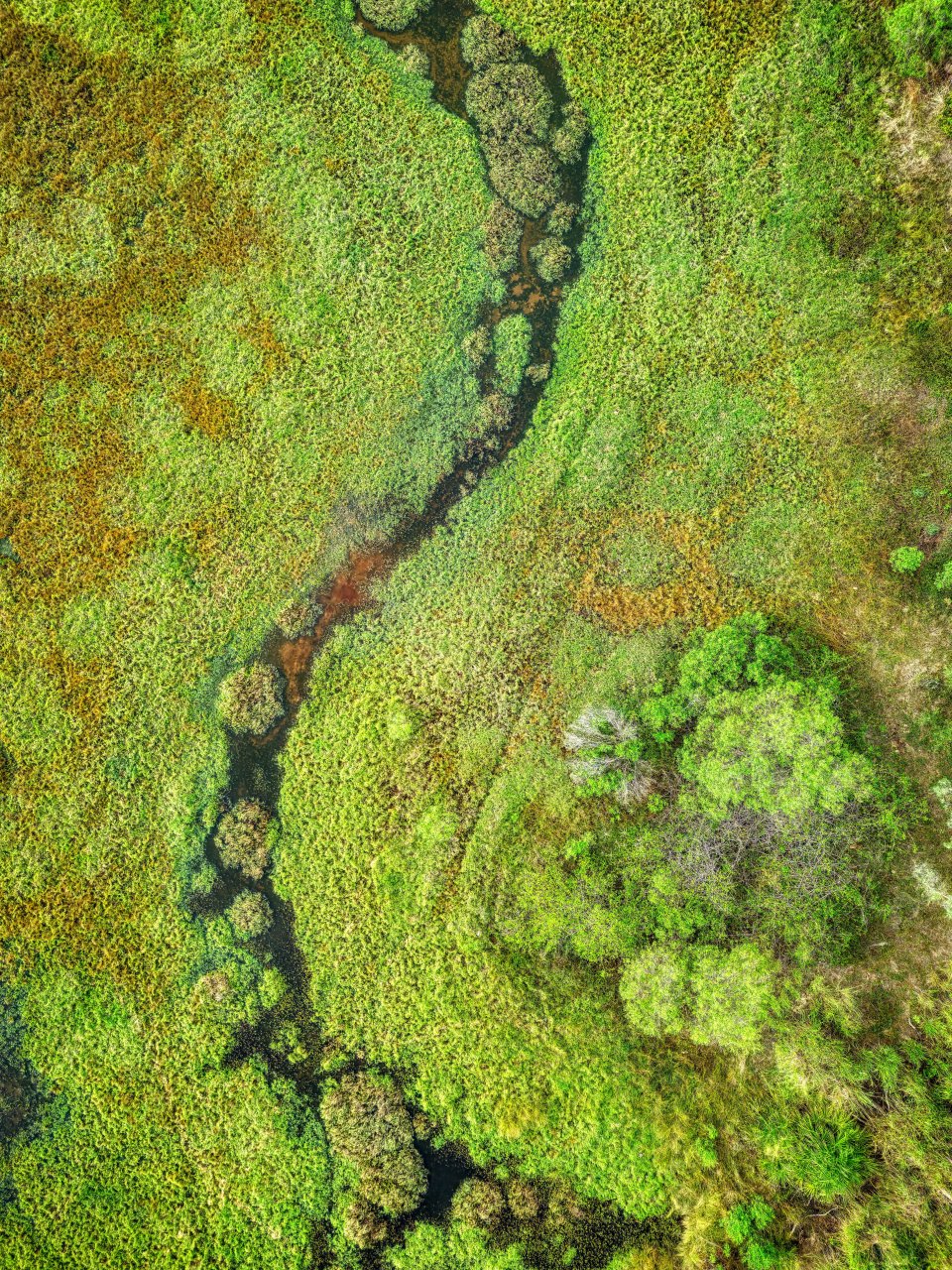 "Pumpkin Creek in Spring" – Michael Loader
"Mangroves and creeks play a vital role in coastal and marine ecosystems by protecting shorelines, filtering pollutants and providing habitats."
People and Community
"The Gift of Time" – Alison Kajewski
"It is so important for one generation to share the love and knowledge of the fundamentals of our soils, the backbone of our natural and agricultural systems."
Central Queensland's natural assets are not only something to be celebrated, they are something to be protected!
You can have your say on how these assets should be protected right here, right now!
By participating in the quiz or survey below, you're helping build a clearer picture of what is happening across our region. Your insights will help us find better ways to care for our natural assets and support our region.
Tell us what you think are the biggest threats to our natural assets!
You can also check out the current plan and take a look at what's being done, who's been doing it, and the difference they've made.
The Peoples Choice Award Winners in no particular order were:
Benjamin Weir – Farnborough Beach
Stacey McKee – Dancing in the Dam
Joel Morgan – Undeveloped Mountain Landscape
Jodie Patchett – Toondoon Botanical Gardens
Rhya Amora – Meaty Clouds
Bluey Harris – Mother Flatback coming up to nest
Michael Loader – Torrential Symphony
Nick Kinbacher – When life moves on
Maria Woodley – Mirror Image
Jenni Turvey – Seas the day