DIY – World Wetlands Day
Posted on February 2nd, 2023
The 2nd of February is World Wetlands Day 2023.
Wetlands are incredible ecosystems that play a key role on Earth. Imagine rivers and creeks are veins in the landscape pulsing water through the Earth like blood through the body. Wetlands act like kidneys in the landscape, a vital organ filtering, storing, and providing the land with water.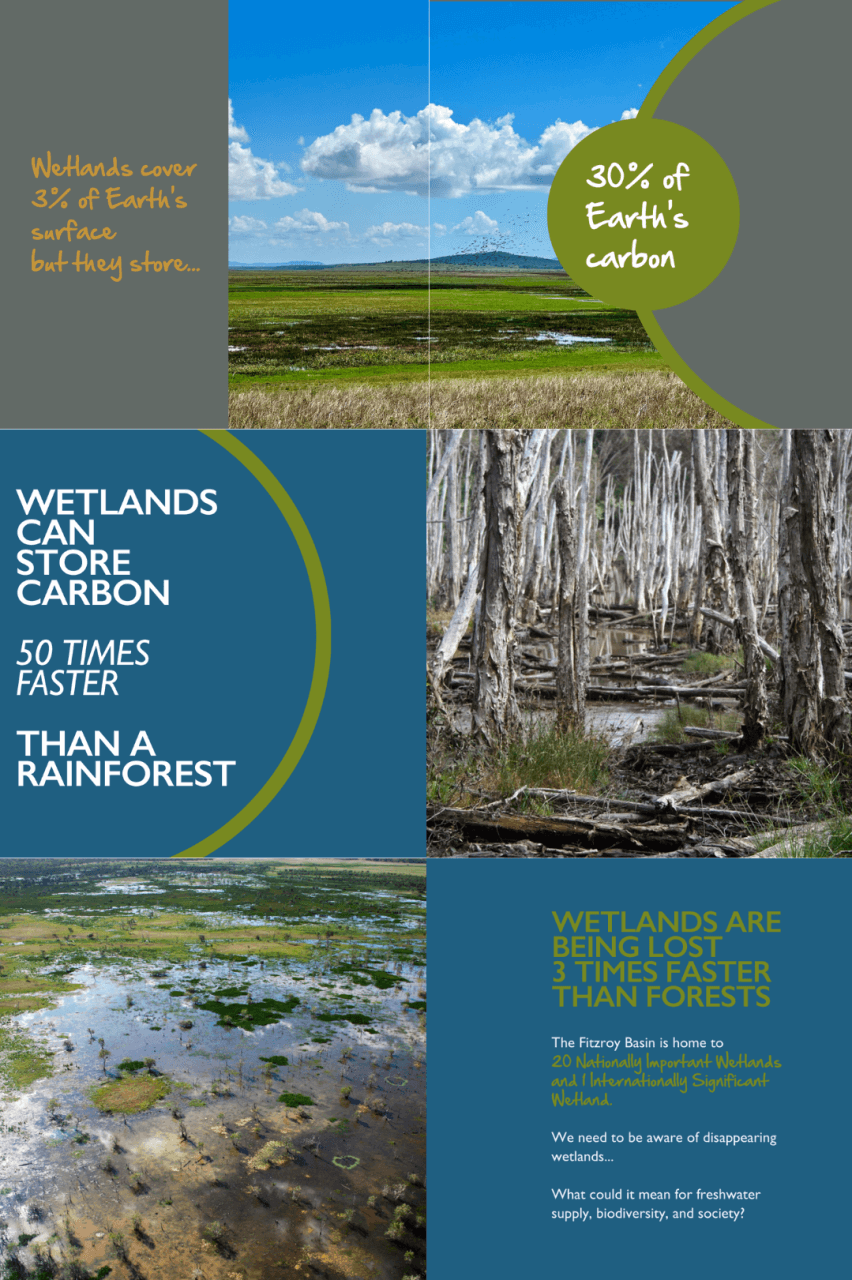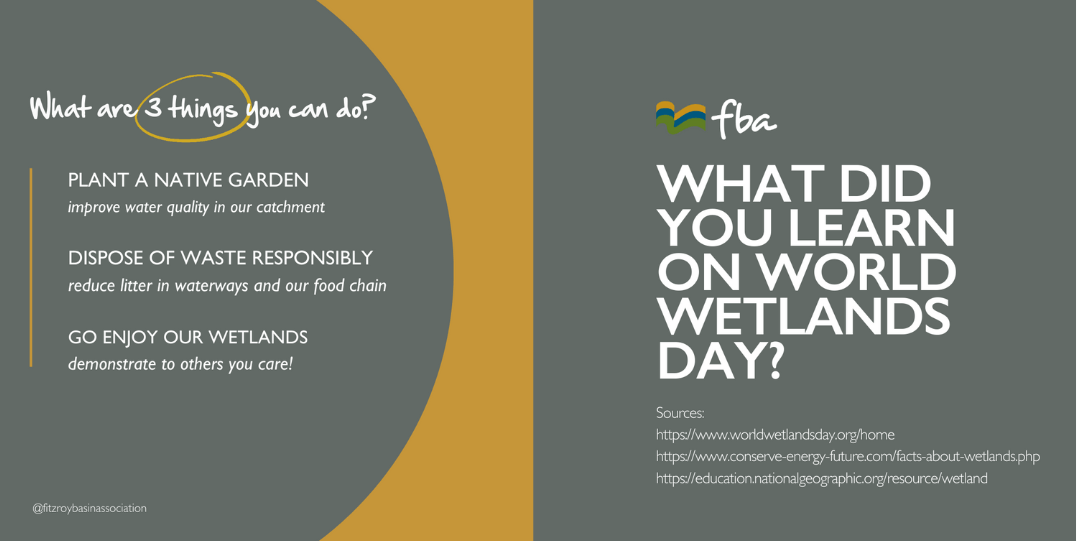 What can you do this World Wetlands Day at home or in the classroom?
Go Visit the Fitzroy Basin's beautiful (and Environmentally Significant) Wetlands
The Fitzroy Basin is home to 20 Nationally Important Wetlands and 1 Internationally Significant RAMSAR Wetland.
Find a wetland near you and enjoy the rich natural diversity wetlands have to offer.
Build a Frog Hotel!
Create a miniature wetland in your backyard with the Wildlife Preservation Society of QLD's Frog Hotels. These beautiful features for your garden double as habitat for our amphibian friends!
Watch Australia Remastered: Wild Wars
ABC has remastered incredible footage of wetlands across the country in their Wetlands episode of Australia Remastered: Wild Wars hosted by Aaron Pedersen. This evening, sit back and learn more about wetlands while enjoying footage which in some cases has never been filmed before or since.
Simply create a free account with ABC iview to watch here.
For the Classroom
For primary students check out some Wetlands Worksheets below:
Or have a crack at these activities and model a wetland yourself!
How will you learn about and enjoy wetlands this World Wetlands Day?