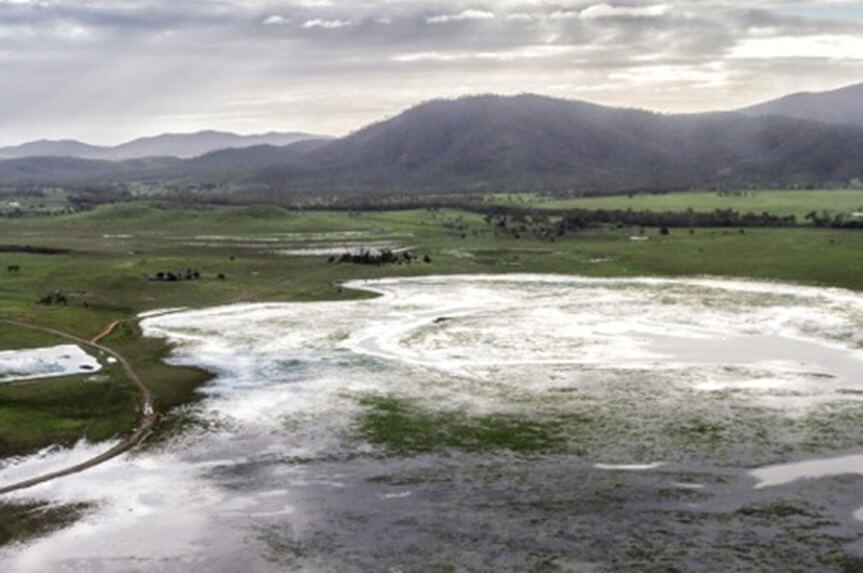 CQ Graziers Create Healthy Wetlands
Posted on February 2nd, 2023
Nankin Wetlands are located just outside of Rockhampton. They are part of the Fitzroy Delta and listed as a Nationally Important Wetland in Australia. The Nankin wetlands are unique as they are located on a grazing property called Broadmeadows, owned by Robert and Michele Lang. The property covers 984 hectares and is largely marine plain with grass sedge wetland country.
CQ's Natural Resource Management organisation, Fitzroy Basin Association (FBA) has worked closely with Robert and Michele to improve the property to allow for sustainable grazing alongside functioning wetlands.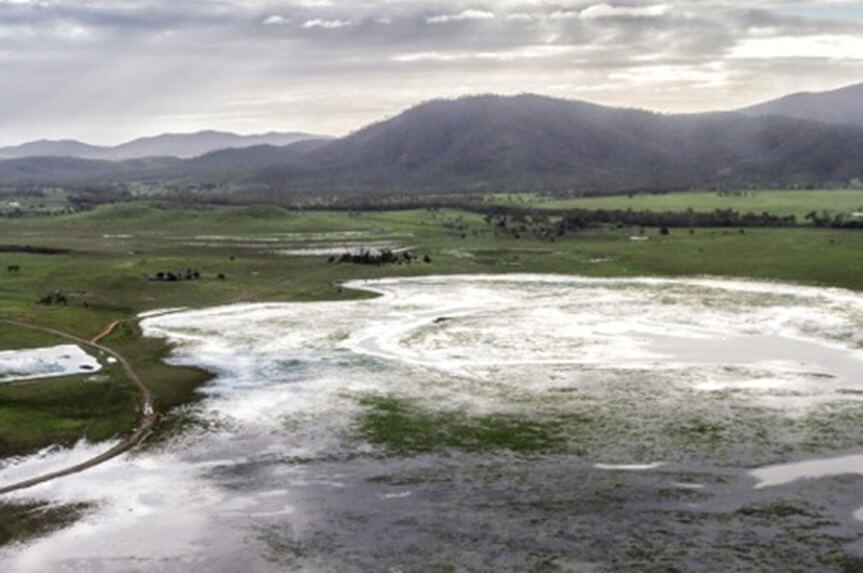 Robert Lang is passionate about having the two co-exist successfully. "We have so many native animals and birds out here, local birdwatchers can name about 118 species of birds on these wetlands", said Robert.
Water-spreading banks were constructed in 2017 and 2018 and additional banks were constructed in 2021 to reduce water run-off, erosion and scalding by slowing water flow across the property and improving ground cover. By slowing the water run-off, the banks are also stopping the movement of sediment and allowing better water infiltration in the salt-affected areas.
Satellite imagery of the property was captured in May 2021 before the construction of the three new earth-spreading banks and again in May 2022 when the banks had been in place for 11 months.
An initial look at the data suggests the banks are working as intended. It can be seen in the before image that areas above the banks installed in 2017 and 2018 have responded very well to rainfall over the past year—the dark green areas above the banks are evidence of strong ground cover growth. The dark areas above the new banks show standing water which will soak through the soil flushing salt from the profile promoting new growth as the ground dries. It is expected that in future years the areas above the new banks will also show denser ground cover in response to rainfall as the soil quality improves.
With these measures in place along with best practice sustainable agriculture methods, the Nankin Wetlands have shown great improvements towards restoration.