Three NEW Project Snapshots
Posted on June 22nd, 2023
We have produced three project snapshots to celebrate recent achievements. The one or two-page resources outline the aims, purpose and achievements of three popular projects – Team Turtle CQ, Central Queensland's Sustainability Strategy and Seagrass Restoration.
Like all FBA resources, these documents are stored in FBA's Resource Library – found here on the FBA website. The resource library is divided for land managers, educators and the community making it easier for users to find helpful information. New items are uploaded monthly and include factsheets, educational videos, tools and heaps more.
Check out these awesome new snapshots below or explore the FBA Resource Library.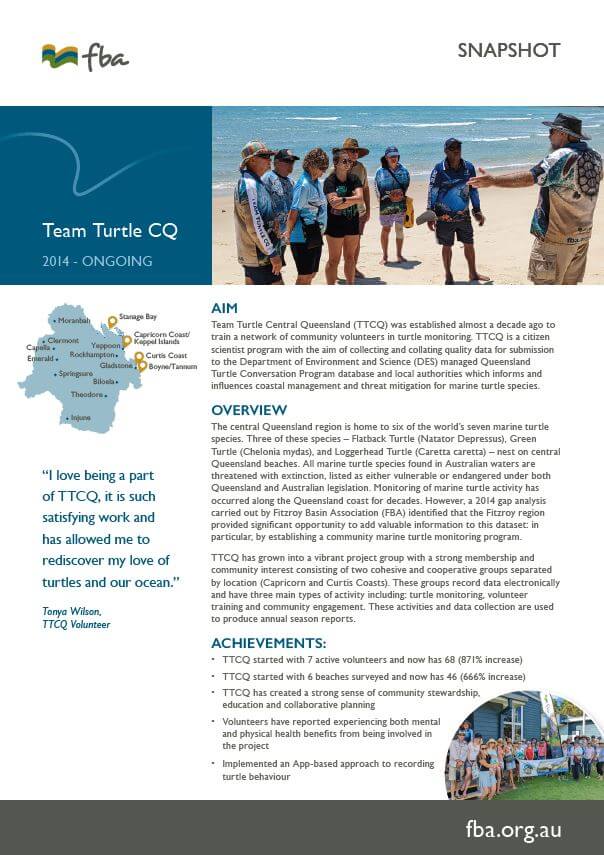 These projects were supported by Fitzroy Basin Association through funding from the Australian Government's National Landcare Program.