Grazing Naturally Workshop a Success!
Posted on June 26th, 2023
In early June, FBA hosted a 'Grazing Naturally' workshop at Banana with Director of Natures Equity, Dick Richardson.
At the workshop, graziers learnt how grazing naturally can increase their profitability and productivity on their farm.
Dick acknowledges that every location and enterprise is different, as such he takes a principle-first approach to advice. This ensures land managers are equipped with the knowledge that will work for them.
The workshop started indoors with some theory and then took to the farm for some hands-on learning.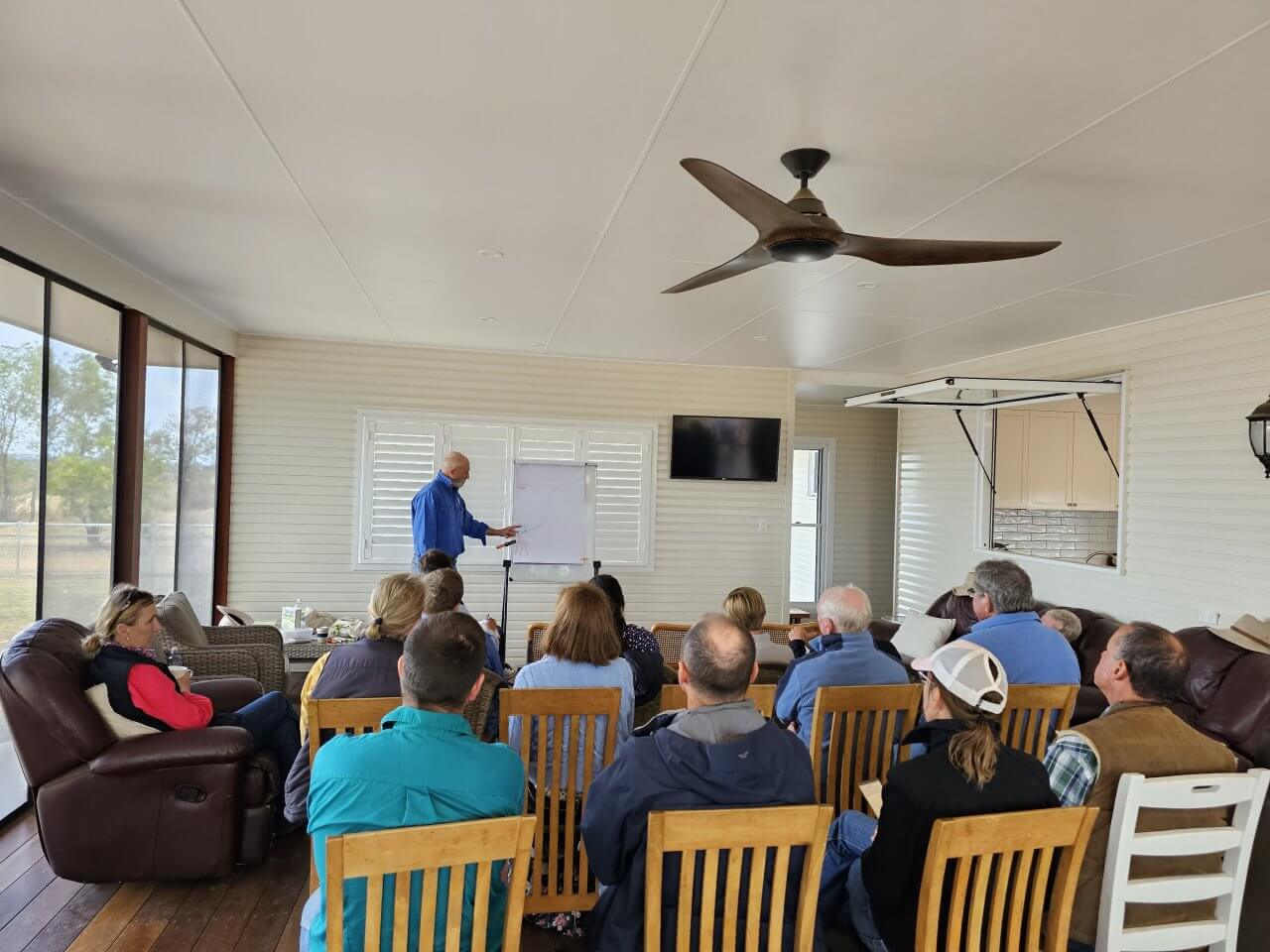 The workshop was well attended and the feedback was great. FBA's Land Management Officer, Kate Woolley said,
"It was a great day of challenging the status quo for many producers who attended. Dick covered the principles of grazing naturally right through to understanding soil, ecosystems and the carbon cycle. It was well received and some attendees even requested repeat workshops with Dick".
You can keep up to date with upcoming workshops by checking our events calendar.
The Water Quality and Soil Improvements in Grazing and Cropping Enterprises in the Fitzroy program is funded by the Australian Government's Reef Trust with support from Fitzroy Basin Association.