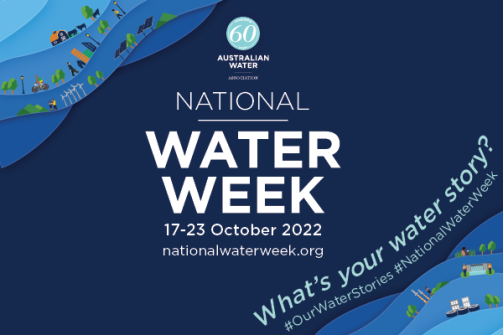 Can you meet the challenge this National Water Week?
Posted on October 13th, 2022
This 17-23 October is National Water Week, and while the 2022 theme is Our Water Stories we want to know if you can last 5hours without turning on the taps…
We all take water for granted, yet Australia is one of the driest continents on earth. All our primary industries (including the ones that grow our food!) rely on adequate water supply to function, and it's hard to imagine not having water on-tap at work, in our households or at school.
Water is equally critical for our environment to function well and stay healthy, and it's also the one thing that connects us all in the Fitzroy region. Covering 1/10 of Queensland, our region is home to more than 20,000km of waterways which connect us in ways we can't imagine. Upstream, downstream, above and below ground, what we do in one location reaches well beyond our immediate surrounds, because of how water flows through the landscape.
We encourage you to learn more about water and the systems that support it in our region this Water Week and take the 5hour Water Night challenge this 20 October!
Find out why freshwater systems are so important in the Fitzroy region, how they are faring, and what you can do to help. Visit CQSS2030
Learn how deeply water permeates our every day living by taking the National Water Week Quiz.
Undertake a school or home water efficiency audit, brush up on how to save water, or just have fun with the kids with some free activity sheets… all available here.
Share your water story on your favourite social media channel #OurWaterStories #lifeineverydrop #waternight to help spread the word!
For all the educators out there – you may wish to check out Water Night's Education webpage – they've pulled together a list of