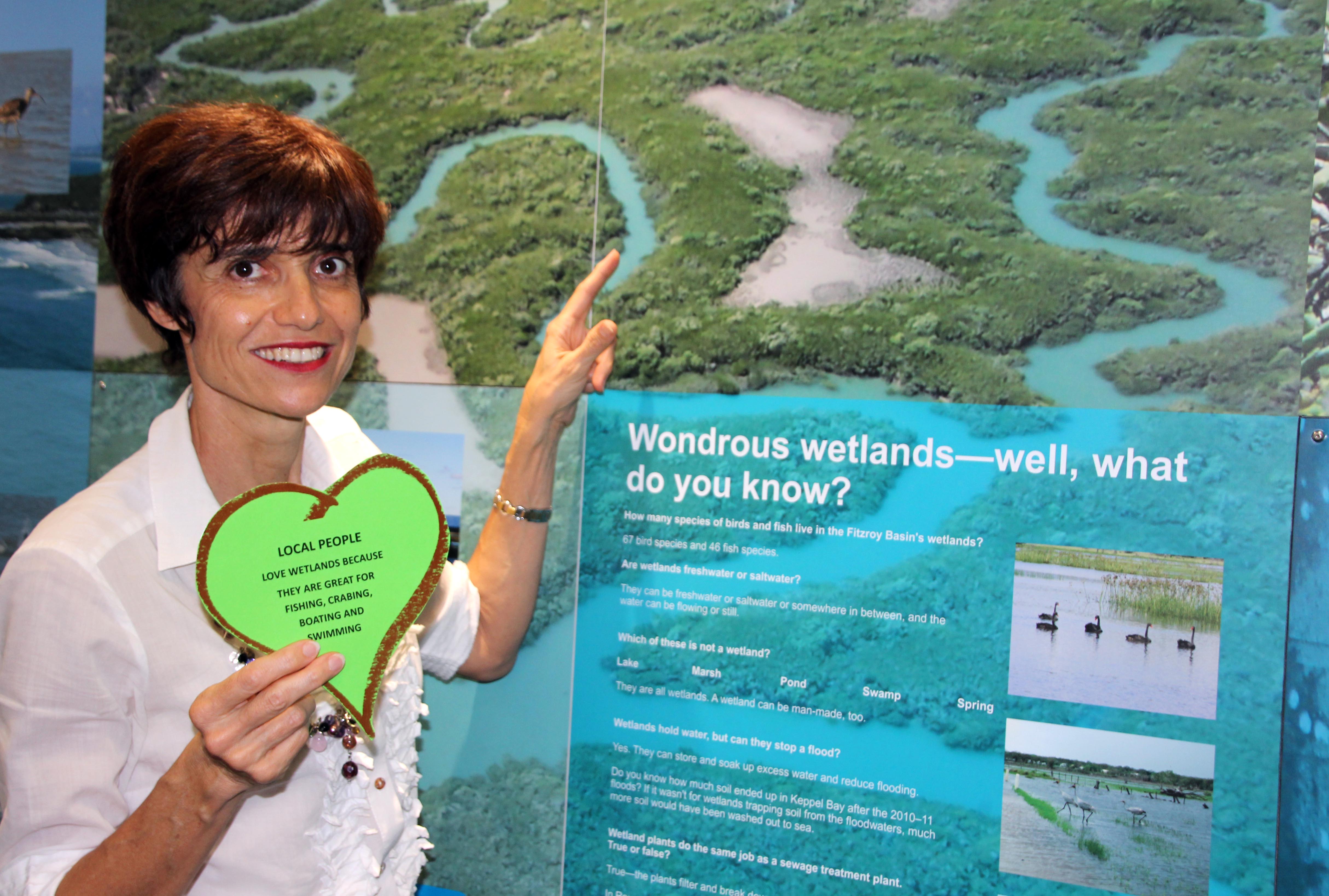 World Wetlands Day – discover more at FLOW
Posted on February 2nd, 2015
Today is World Wetlands Day.
Wetlands are the unsung heroes of the environment and play a crucial role.
Wetlands purify and replenish our water and are habitats for fish, a major food source. Wetlands act as a natural sponge against flooding and drought, and protect our coastlines. They burst with biodiversity, and are a vital means of storing carbon.
Unfortunately, these benefits are not widely known. While some wetlands are spectacular to look at, others are not, but this doesn't make them any less special.
Fitzroy Basin Association Inc. (FBA) CEO Paul Birch said World Wetlands Day marks the date of the adoption of the Convention on Wetlands, in the Iranian city of Ramsar, to protect the world's most unique and diverse wetlands.
"This year's theme is Wetlands for our Future and highlights the need to nurture and protect these fragile ecosystems for the generations to come," Mr Birch said.
"Plan a visit to FBA's FLOW Visitors Centre in February to discover how Wetlands are as important to the Fitzroy Basin and the Great Barrier Reef as our vital organs are to our own survival.
"Wetlands are best described as the livers of our planet as they act as filters and purifiers.
"Human beings can't function without a liver, it's vital to our life, just as the planet can't function without wetlands.
"At FLOW Visitors Centre you can discover the intricate web of life within our local wetlands.
"FLOW will showcase local wetlands and their significance to our region, maps of wetland complexes as well as host a display on Tilapia, an introduced pest fish species and major threat to wetlands along with new technology being used to identify populations.
"FBA is currently working on a number of wetlands projects across the Fitzroy Basin including locations such as Shoalwater and Corio Bays, areas of the Fitzroy Floodplain and just last year we developed a set of management guidelines to care for the Palm Tree and Robinson Creek wetlands near Taroom," he said.
FBA's FLOW Visitors Centre is open Tuesday to Friday, 10am to 4pm and is located in the old Post Office Building, entrance via Denham Street.