Team Turtle CQ Success
Posted on February 11th, 2019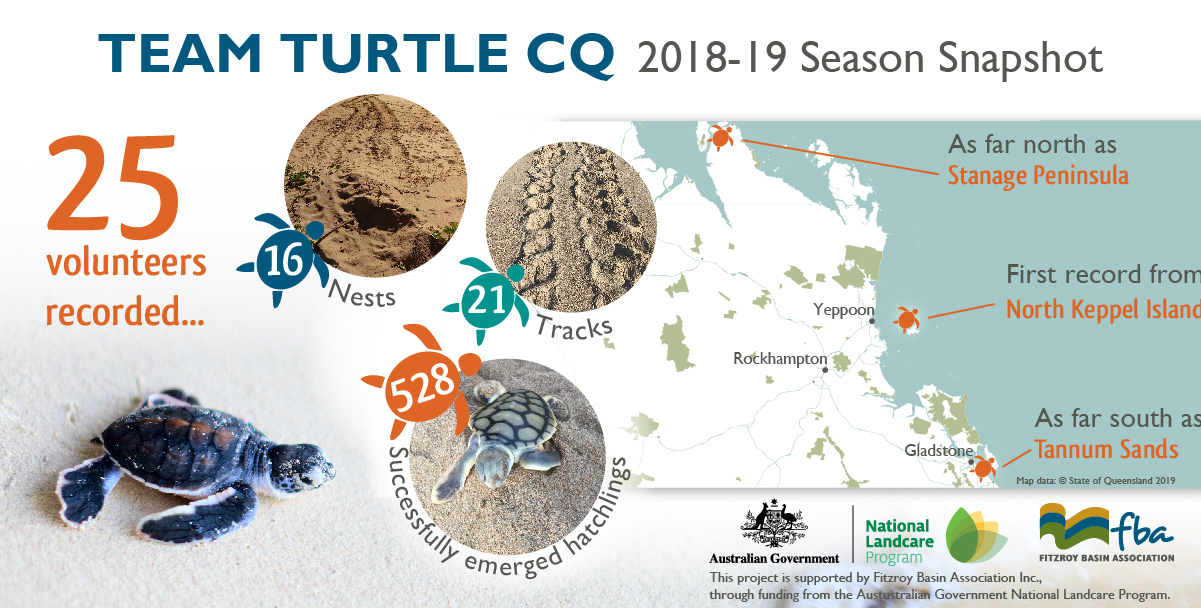 Team Turtle CQ members have had a busy 2019 season protecting endangered marine turtles and hatchlings along the Curtis and Capricorn Coasts.
Protecting a new generation of marine turtles from rubbish, four-wheel drivers and pests have required dedicated members to spend countless mornings, evenings and sometimes whole nights on the beach. However, the sight of hatchlings safely making their way to the ocean has made the countless donated hours worthwhile.
FBA would like to thank and congratulate all the passionate members of Team Turtle CQ for their dedication to these vulnerable and unique creatures. May you enjoy a rest and we look forward to seeing what you achieve next season!
Team Turtle CQ - Expression of Interest