Local Koalas in good hands
Posted on March 1st, 2022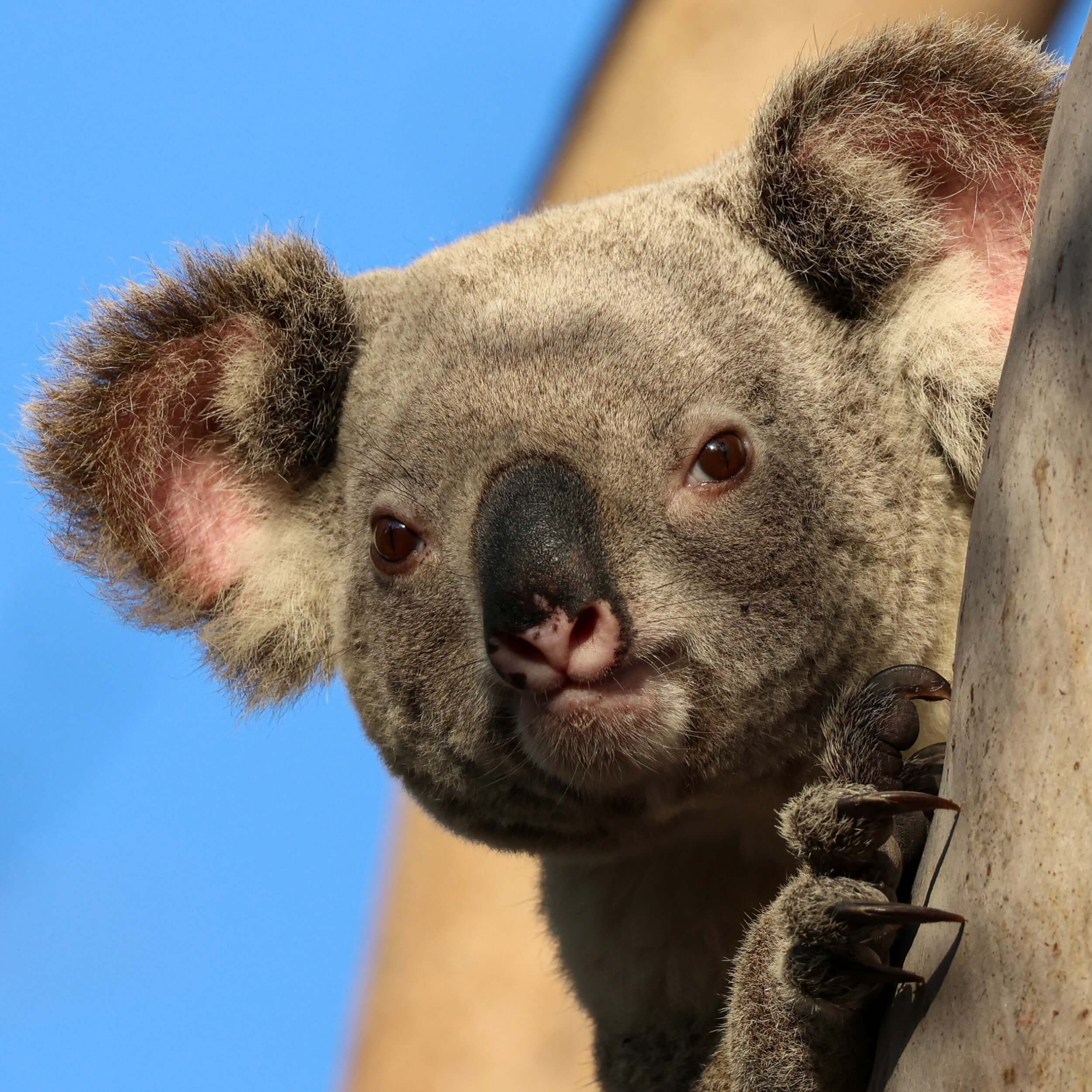 The Clarke-Connors Range is one of the largest wilderness areas in Queensland and provides koalas with resilient refugia against the impacts of climate change.
Widely accepted by all levels of government, koalas and their habitat along the east and southeast of Australia, have undergone dramatic declines over the past two centuries. Like many other native animals, koalas have suffered due to extensive habitat clearing and fragmentation, which continues in many regions today.
FBA received funding through the Australian Government's Environment Restoration Fund to engage in koala and koala habitat conservation in the Clarke-Conners Range between June 2021 and June 2023. The program aims to connect and work with land managers in the area to develop and coordinate conservation plans that reduce threats to koalas and their habitats.
To commence the program, CQUniversity was tasked with designing and implementing a landholder survey. With input from the Mackay Regional Koala Working Group (comprised of koala experts, local land managers, community groups), the Department of Environment and Science and local government, CQUniversity and FBA the survey was co-designed.
In October 2021, 160 Clarke-Connors land managers were asked to complete the survey. The survey captured information regarding koala locations, landholder attitudes and knowledge of koalas as well as gauging preparedness of the community to engage in further koala conservation actions.
Data collected from the survey will assist in identifying where areas of high-value habitat coincide with landholders willing to undertake works and to identify areas of high-value habitat where no landholders have indicated a willingness to participate; so that they can be approached separately.
Important themes
Koala sightings and knowledge
Survey respondents regularly observed koalas in the area and on their properties including many observations of female koalas with back young. Other surveys for different states and other regions in Qld list evidence from wildlife carers and the general public that numbers (especially of female koalas with back young) are declining with diseases such as Chlamydia (which can cause severe ill-health including infertility) being the most likely reasons for these declines. The fact that many survey respondents observed female koalas with back young may indicate a healthier and more stable koala population.
Most respondents viewed the local koala population as being stable or increasing but subjected to several threats with the largest one being collisions with vehicles.
Attitudes towards koala conservation
Encouragingly, survey participants are interested in supporting koala conservation and other wildlife on their property. Respondents felt that it is important to have a healthy, local koala population and would be willing to engage in measures to protect the species for the future.
Land managers acknowledged that weed and fire management are two of the main actions needed to preserve the koala in the area.
On-property koala management underway
Respondents are already engaged in various management actions on their properties that benefit (or may benefit) koalas although the benefit to the species might not be the primary aim of their actions. Fire management and pest control are two of these actions mentioned by many, while some stated actions that are probably more targeted at wildlife and koalas as tree planting and the provision of water during times of drought or high temperatures.
Willingness to help
Most respondents were very keen on helping koalas on their properties and to collaborate with a variety of potential management actions suggested. Pest species, fire and weed management were the most popular actions selected by survey respondents. However, many were also very interested in allowing researchers onto their property, sharing their koala history and anecdotes, reporting and monitoring koala sightings.
Many respondents are willing to receive additional information on what they can do to preserve koalas on their property including attending fire and koala conservation sessions.
Next steps
There are positive signs that the Clarke-Conners Range community is ready to embrace various funding and engagement opportunities to benefit long-term koala conservation in the Clarke-Conners Range.
FBA will commence fire and biodiversity workshops, koala information events and on-ground work to strengthen the knowledge of, and commitment to, the conservation of local koalas by the community.
---
Fitzroy Basin Association (FBA) received funding from the Australian Government's Environment Restoration Fund to work with CQUniversity and land managers to protect koalas in the Clarke-Connors Range and to ensure the future health of the koala population.