Have you got an idea to help the agriculture industry?
Posted on September 29th, 2022
Do you often find yourself daydreaming about the 'what if's' and the 'if only's' when thinking about all the ways inventions could make your life easier or more profitable on the farm?
If you said yes, Farmers to Founders want you!
Farmers to Founders are offering their Hatch Pre-Accelerator Program to the problem solvers of the agriculture industry.
This event is a free, online 6 week program funded by the Future Drought Fund that explores problems on farms and the ideas that could solve them.
You don't need any business experience to apply only an interest in solving problems in agriculture. The course will include tailored support from experienced agrifood coaches, a comprehensive learning platform to support the developments of your solution, opportunities to engage with large networks on industry mentors, experts and trusted service providers and the facilitation of valuable connections.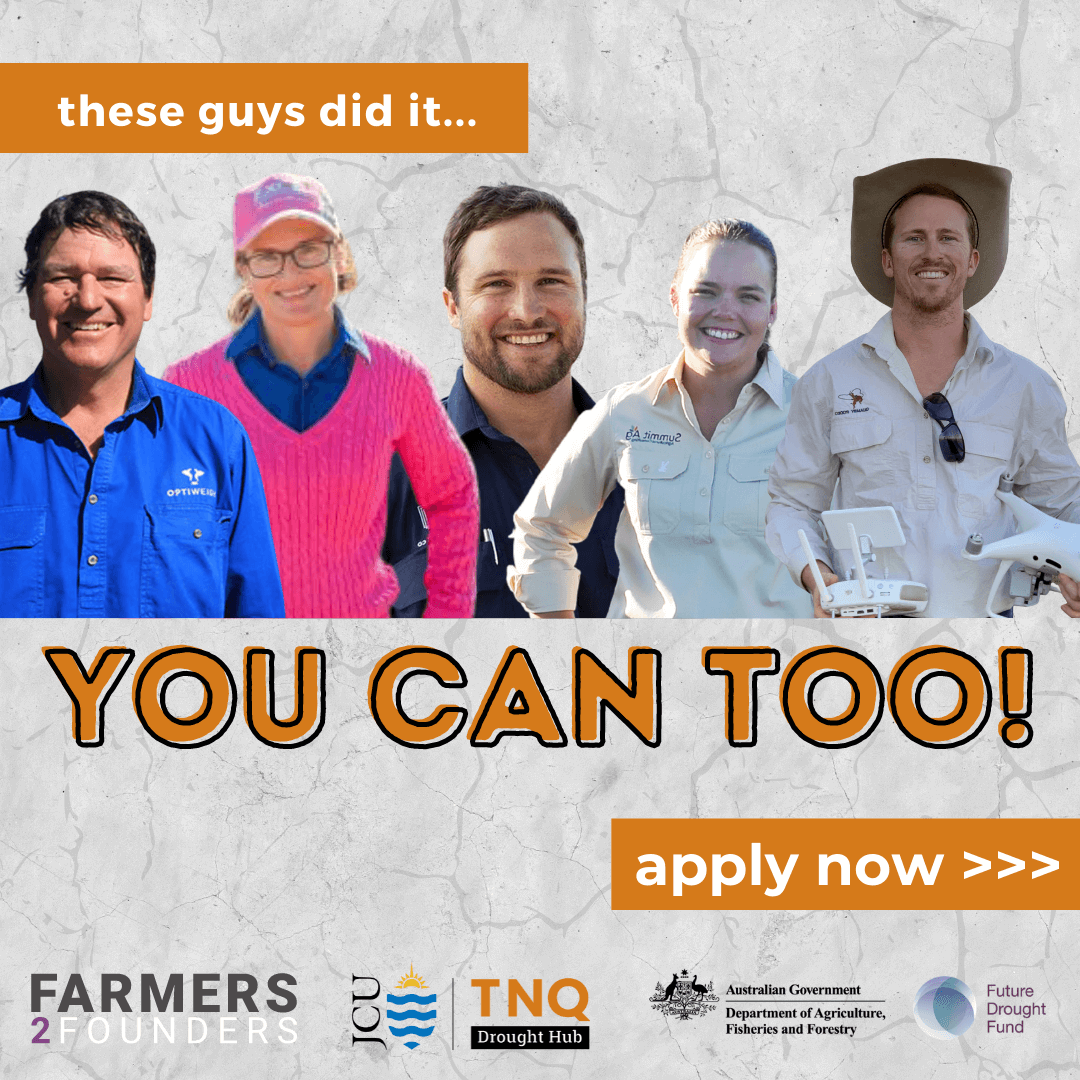 What are you waiting for? – apply today!