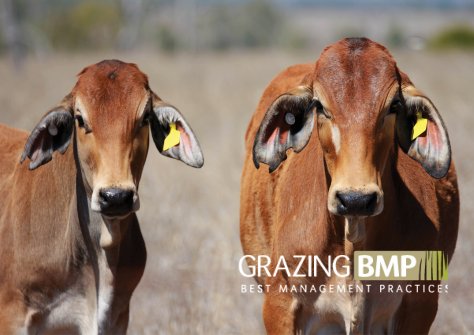 Grazing BMP changing direction in 10th year
Posted on July 17th, 2019
Following a decade of industry benchmarking, Grazing BMP in its current form will cease to operate, following a meeting on 20 June 2019 of the Alliance's founding partners – AgForce Queensland Farmers Ltd (AQF), Department of Agriculture and Fisheries (DAF), Fitzroy Basin Association (FBA) and Morgan Rural Tech (MRT).
The announcement marks the end of a highly successful program connecting the industry's most current methods, tools and support available, with Australia's a-class graziers.
In 2005, DAF and FBA began the development of Grazing BMP, and in 2006, engaged AgForce to facilitate the industry oversight of data. In 2009– through Federal Government "Caring for Country" funding – MRT, FBA and AgForce produced the first version of Grazing BMP.
Over 29 million hectares representing 2,115 businesses have completed Grazing BMP modules in Queensland. This accounts for over 20% of the state's land use for grazing. The majority of these figures have been recorded from within reef catchment regions.
The enduring legacy Grazing BMP has created is the principles of productive and sustainable land management, through every aspect of the business, to enact stewardship.
Whilst the BMP Alliance is ending, the partners continue to promote these principles in their independent work. DAF will continue delivering extension services to producers aligned with government priorities and industry needs, FBA will engage with partners and funders for NRM outcomes in the Fitzroy and other NRM regions, and AQF will resource its Natural Capital program.
Importantly, the partners have not ruled out collaboration in the medium to long-term and working together as new programs emerge. Importantly also, is the ongoing support each of the organisations will continue to provide to the nation's grazing industry into the future.
The details of how the BMP Alliance concludes is currently being determined – including the use of the BMP tools; use of brands; pathways for accredited producers and return of audit documents; and other use of Intellectual Property by organisations and producers.
Grazing BMP key achievements:
– 1,527,868 hectares of accredited businesses in QLD
– 2,115 Grazing BMP businesses (813 of these are Fitzroy producers)
– 114 accredited businesses
– In the 2017-2018 period, Grazing BMP performed 58 one-on-one property visits in the Fitzroy region