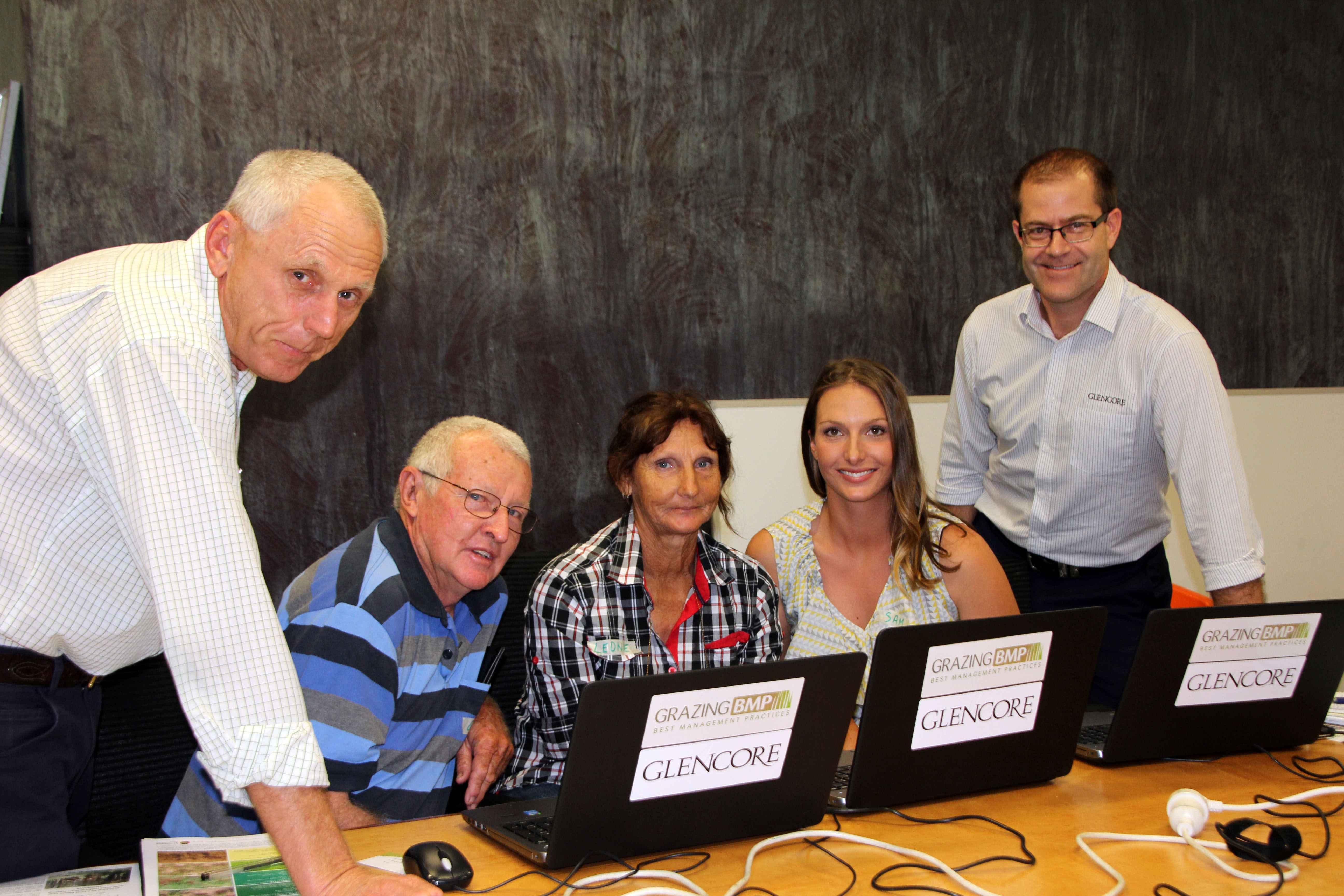 Glencore supports agricultural industry with IT package
Posted on April 14th, 2015
Fitzroy Basin Association Inc. Chief Executive Paul Birch has today commended Glencore on its support of Central Queensland's agricultural industry, acknowledging the company's $100,000 contribution to the leading Grazing and Grains Best Management Practice (BMP) Programs.
"Glencore's support allowed for the purchase of 80 laptops and associated IT equipment in 2014 to assist delivery of the Program to graziers and farmers at various locations around Central Queensland," Mr Birch said.
"This contribution has meant more farmers and graziers have been able to participate in individual sessions, bringing greater knowledge and awareness of the best practice standards required to operate in the industry today," he said.
"From July 2013 to the end of 2014, 1481 Grazing BMP modules had been completed in the Fitzroy Basin and 6 graziers had moved through the audit process to become Accredited Producers, while 261 growers had completed Grains BMP assessments; and Glencore's support has assisted these milestones."
"If we can continue this momentum and get more farmers and graziers on seats and completing the BMP modules, they can assess their practices and see where they need improvement, with the expectation that more sustainable and profitable enterprises will need less ongoing government regulation."
Grazing BMP and Grains BMP will continue to be offered in Central Queensland in 2015. The Programs are a joint initiative of the Queensland Government's Department of Agriculture, Fisheries and Forestry, AgForce and Fitzroy Basin Association.
Glencore Community Relations Manager Coal Assets Australia, Craig Strudwick, said Glencore was committed to supporting the communities in which it operated.
"Our sponsorship of the Grains and Grazing BMP Programs allows us to support an industry that we work alongside in Central Queensland and assist wherever possible," Mr Strudwick said.
For upcoming Grazing BMP and Grains BMP sessions see the event calendar or phone (07) 4999 2800.