Funds to improve farm infrastructure and pasture in Mackenzie
Posted on June 2nd, 2021
Are you a landholder in the Mackenzie region wanting financial, productivity and environmental gains? If so, we can help.
Improving infrastructure can have productivity, grazing management and profitability benefits but can be an expensive venture. Looking at the different options on a cost benefit basis and seeing how they fit with your business may save you in the long term.
Greening Australia is partnering with Fitzroy Basin Association and RCS to provide funding for:
Pasture improvement and seeding
Fencing
Watering points
Stabilising hot spots
Property and business planning
Grazier workshops and on-farm advice
What you can expect from this program
Program participants will obtain a range of benefits. Repairing degraded land is high on the list of priorities to advance productivity, grazing land condition and profitability.
Targeted revegetation is fundamental to improving the wellbeing of country as well as grazing productivity. When groundcover is increased there is better water filtration and a decrease in soil erosion.
With sufficient revegetation there are also benefits to cattle through better shade and more nutrient dense fodder that translates to better weight gain and decreased animal stress.
Farming carbon for income
Regeneration planting on-farm can coexist with grazing while bringing in additional income from carbon farming. Human induced regeneration, a key carbon farming method means allowing vegetation suppressed for 10 years to regrow to 20% cover.
Under this program, graziers are not required to provide funds if land for regrowth is the key contribution. Expert advice on how to design a carbon farming process is available as part of this program.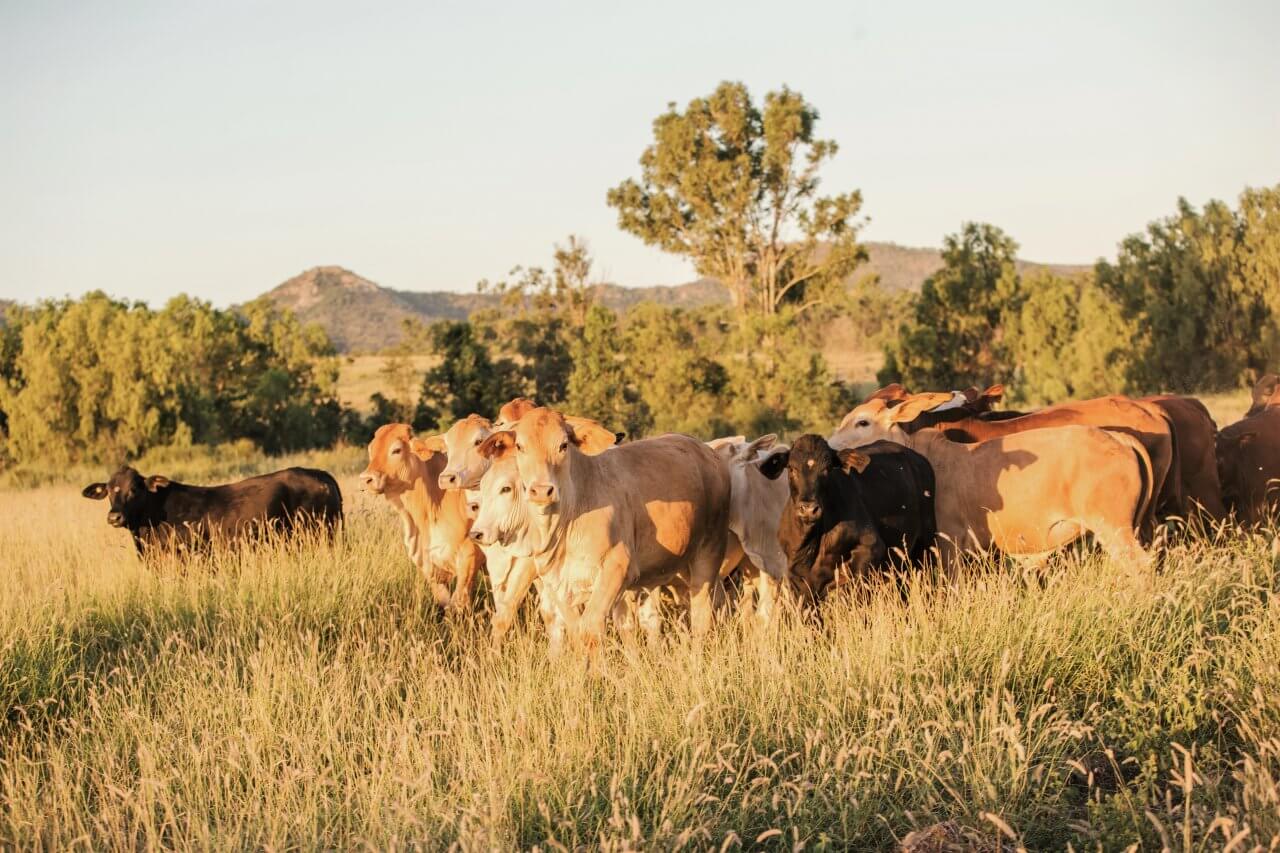 How do I get involved?
There are only 122 opportunities available. Expressions of interest close 18 June, 2021.
Register online  www.greeningaustralia.org.au/landholder-registration
More information on Funding
More information on Carbon Farming
The Mackenzie grazing project is funded by the partnership between the Australian Government's Reef Trust and the Great Barrier Reef Foundation.