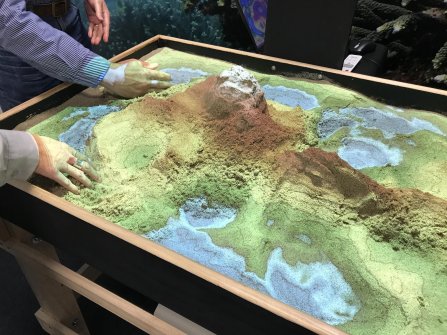 FLOW and FBA proud to host CQ's first Augmented Reality Sandbox
Posted on August 10th, 2017
To celebrate National Science Week, FLOW and FBA this week unveiled their brand new Augmented Reality Sandbox – the first in CQ and the 2nd in the state!
The model demonstrates landscapes, geography, topography and contour line generation in a 3D space, encouraging interaction and active participation.
Watch our clip to find out more, or drop into FLOW Visitor Centre between 10am-3pm Tuesday through Thursday.