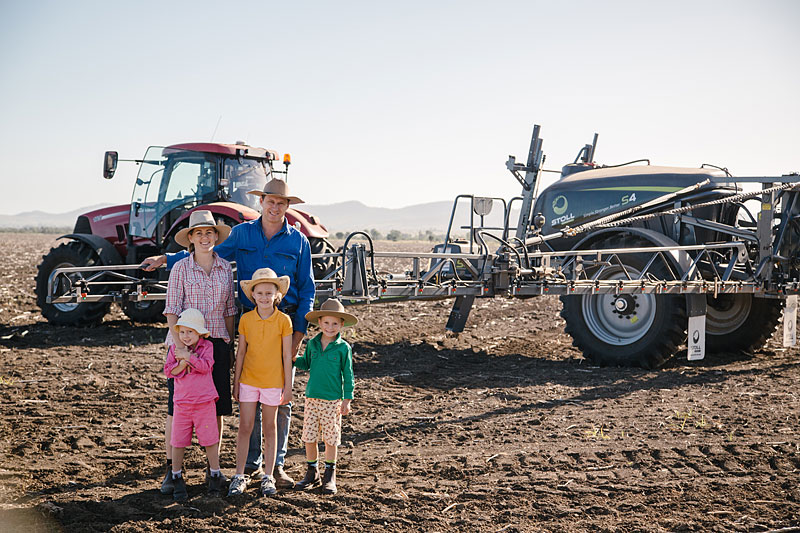 2018 sees a huge growth in cropping projects
Posted on November 29th, 2018
2018 has been a busy year for FBA's cropping team with a 300% spike in on-ground projects around the region.
During the last twelve months, 46 food and fibre growers have engaged in new projects aimed at reducing sediment, pesticide and nitrogen run-off while increasing their farm's productivity and profitability. These projects include a range of different on-ground works including, machinery modifications, creating contour banks and building retention ponds.
An example of a local grower who has seen great results to his business (and consequently the water quality entering the Great Barrier Reef) from a machinery modification project with FBA is Nathan Stevens. Producing 1.5 million pines per year, Lake Mary Pines at Bungundarra is leading the way in reducing pesticide run-off thanks to Nathan. In 2015, Nathan commenced his first on-ground project with FBA to make modifications and technological advancements to the properties spray rig. The improved machines efficiencies resulted in an estimated overall reduction insecticides, fungicides, fertilisers and herbicides by 10% each cropping cycle (18 – 22 months). Lake Mary Pines is also now a more productive, sustainable and profitable business as a result. Reef Alliance formally recognised these achievements in November of 2018 as Nathan was picked as a finalist for the 2018 Reef Pesticide Champion Award.
The Australian Government funds these cropping projects (including Mr Stevens) through the Sustainable Environment and Sustainable Agriculture agreement between FBA and the Commonwealth of Australia as represented by the Department of Sustainability, Environment, Water, Population and Communities.
2019 is already shaping up to be another big year for FBA's cropping team with more opportunities available for local growers. If you would like to learn more about how FBA can help you make your business more productive and sustainable, or what funding is available contact Charisse Anderson – FBA Delivery Leader charisse.anderson@fba.org.au, 07 4993 1004, 0437 490 514