Team Turtle CQ Monitoring Program Tracking Progress 2020 – 2021
Posted on August 18th, 2021
The success of Team Turtle CQ (TTCQ) is due to the many hours of volunteer effort contributed by community members of the Capricorn and Curtis Coast areas – this report is dedicated to you.
The Fitzroy region is home to six of the world's seven marine turtle species. Three of these species – Flatback Turtle (Natator depressus), Green Turtle (Chelonia mydas) and Loggerhead Turtle (Caretta caretta) – nest on our region's beaches.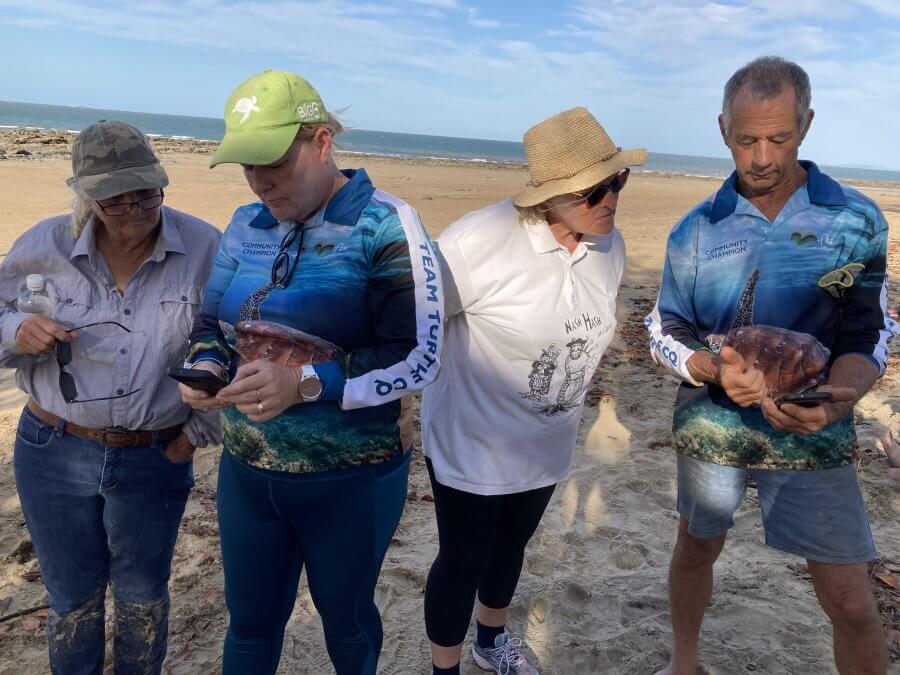 This report summarises the results of the 2020-21 Team Turtle CQ program. Funding for this year's activities was provided by the Australian Government's Reef Trust and the Great Barrier Reef Foundation. Gladstone Ports Corporation funding supported Facing Island monitoring activities. Project deliverables included volunteer training in turtle monitoring and use of the BioCollect app, nest and hatching activity monitoring, community engagement and nest protection activities.
The following report was produced by Fitzroy Basin Association (FBA) with the assistance of Karl French, through funding received for Team Turtle CQ – proudly supported by the Queensland Government – Queensland Citizen Science Grants, and the Great Barrier Reef Foundation.
This report, or any part of it, must not, directly or indirectly, be used, distributed, printed or copied without prior written consent from FBA.