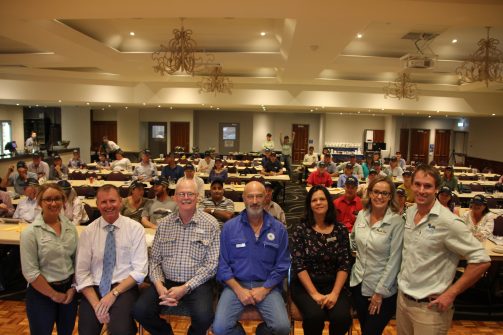 Open the Gate forum brings global knowledge to Rockhampton
Posted on March 16th, 2020
Headlining names in soil health and grazing land management drew an enthusiastic crowd of 100 keen landholders on 11 March 2020 in Rockhampton. Nicole Masters of Integrity Soils, Dick Richardson from Grazing Naturally and Bob Shepherd from the Department of Agriculture and Fisheries delivered their key principles throughout the day, thanks to The Queensland Government's Enhanced Extension Coordination program, funded by the Australian Government's National Landcare Program and Queensland Government Reef Water Quality Program.
The emphasis of the day was on soil health, with the echoing message that when soil health comes first, positive flow-on effects are imminent and broad-reaching.
Fantastic questions were asked like 'how do I introduce more fungi into my soil', 'how can I improve my land condition' and 'how can I test/measure to see what biology is in my soil'. Landholders were encouraged to head home with a few simple things to focus on like doing a basic infiltration test or digging up the soil to investigate their current land and soil condition. Landholders were reminded that ultimately zero changes to land management will always result in no improvement and can often lead to a further decline in soil health and productivity.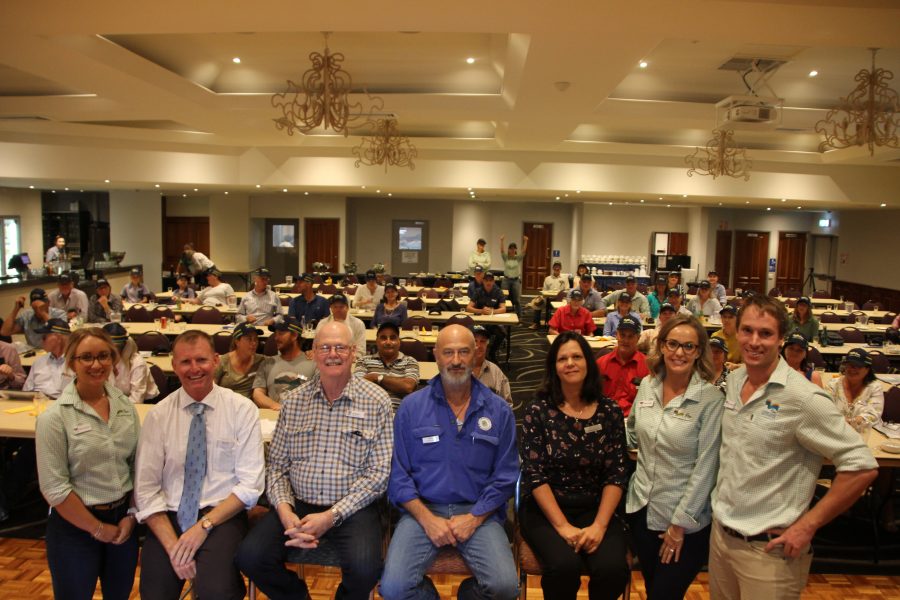 100% of survey respondents following the event stated their main motivation for attending the event was to increase profitability, productivity and their overall property.
77% of attendees stated they would implement practice changes on their property, as a direct result of the event, immediately or within 2 years.