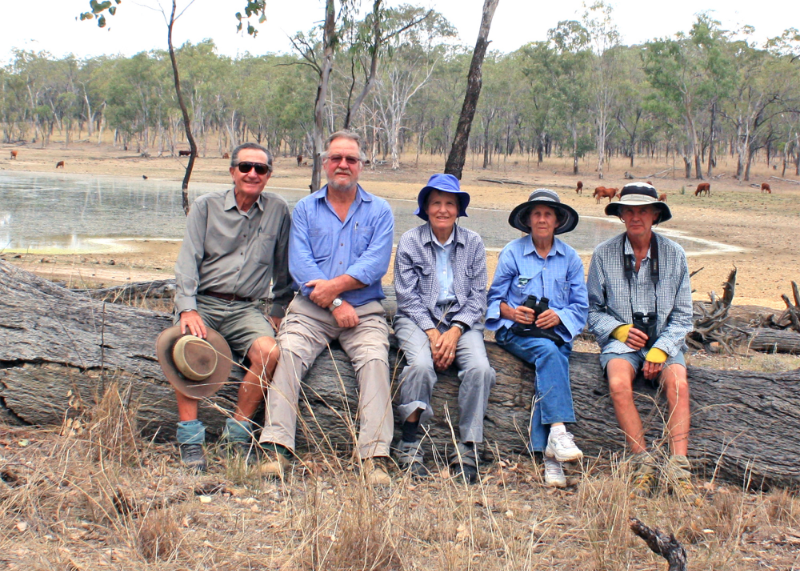 New research project on nationally significant Queensland wetlands
Posted on February 11th, 2014
Important research into the nationally significant Robinson and Palm Tree Creek wetlands in the Upper Dawson River catchment is underway.
Studies on the wetlands will cover the area's history, flora and fauna, bird life, hydrology and water quality.
This project is supported by Fitzroy Basin Association (FBA) through funding from the Australian Government and Santos GLNG. Australian Government funding will total $295,000 while Santos GLNG will contribute $90,000.
FBA CEO Paul Birch said the wetlands are nationally significant because they provide a refuge for wildlife through dry seasons when other water sources dry up.
"Robinson and Palm Tree Creek wetlands are landscape corridors connecting the Dawson River with the surrounding conservation area including Expedition National Park," Mr Birch said.
"The wetlands study area encompasses more than 50,000 hectares and includes Lake Murphy Conservation Park.
"FBA is working in partnership with the Upper Dawson Branch of the Wildlife Preservation Society, landholders, members of the Taroom community and Santos GLNG to develop management guidelines that will help enhance and preserve the wetlands.
"The guidelines, scheduled for completion by June 2014, will be a valuable public resource in the management and preservation of the wetlands.
"Strategies to conserve the wetlands will be the focus of the guidelines however it will also be used to guide incentive-based activities for landholders to undertake prioritised restoration and protection.
"The studies are essential to inform and develop the associated management guidelines with the aim of ensuring that these wetlands can be enjoyed by future generations," he said.
Santos VP Queensland Trevor Brown said the company was pleased to be involved.
"Making meaningful contributions to the communities in which we operate is a fundamental part of the way we seek to do business," Mr Brown said.
"The Robinson and Palm Tree Creek wetlands hold a lot of historical and cultural value to the local community of Taroom and greater region in which Santos GLNG operates.
"These studies will help us better understand an important environmental asset and, as a community, manage it well and sustainably for the future," he said.