FREE gully restoration field days – four locations this April
Posted on April 4th, 2018
Erosion from gullies is considered one of the risks to the health and long-term survival of our Great Barrier Reef – it's also a loss of what could otherwise be a productive resource as it's pretty hard to grow anything in soil that's washed down the creek!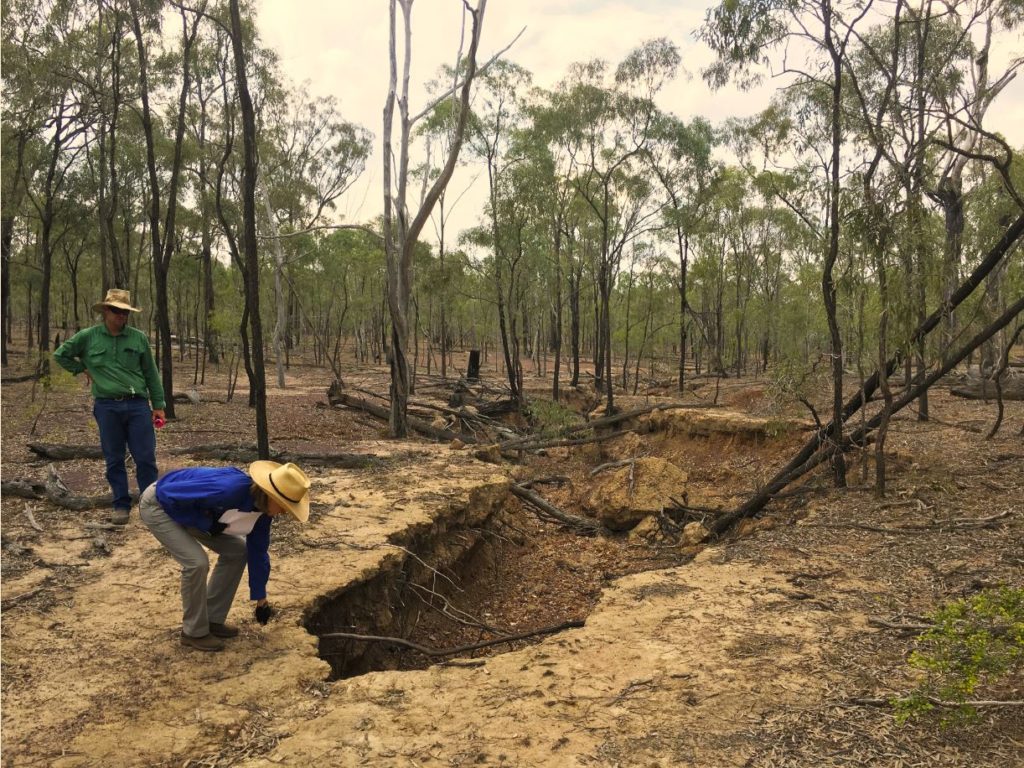 In order to help landholders retain soil on their properties and reduce sediments and nutrients entering local creeks and the Great Barrier Reef Lagoon, Fitzroy Basin Association Inc. (FBA) has partnered with Capricornia Catchments and the Central Highlands Regional Resources Use Planning Cooperative Limited (CHRRUP) to work with Fitzroy Basin graziers. Over the last three years, participating landholders have implemented a range of innovative gully repair works through funding provided by the Australian Government's Reef Trust.
This April, we will be showcasing the works that have been undertaken at four sites to the public. In addition to hearing from the landholders themselves, attendees will have opportunity to hear from guest presenters as well as:
Learn from fellow landholders who are battling erosion and see the rehabilitation actions they are taking
Learn about soil loss processes and ways to recognize erosion
Gain practical tips on how to address erosion issues before they become a costly problem
Learn the methods and associated costs of various erosion management and rehabilitation options
Construct a cheap, simple and effective porous check dam
Learn from industry professionals in Natural Sequence Farming and stream bank erosion management
Places for these field days are limited so RSVPs are essential by Tuesday 10 April.