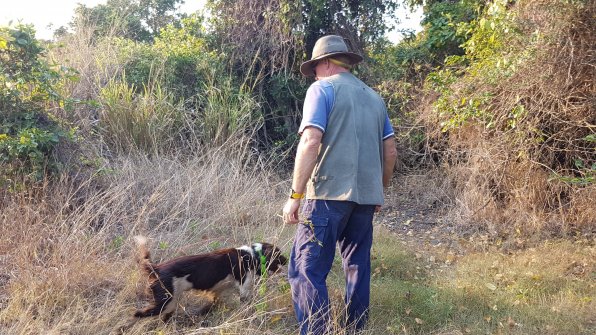 Fox detection work gives turtle hatchlings a fighting chance
Posted on June 1st, 2020
Fitzroy Basin Association Inc. (FBA) have recorded its most successful year in fox detection work, eliminating 89% of active fox dens across the Capricorn and Curtis Coasts, prior to the commencement of turtle nesting season.
Fox populations pose a significant threat to turtle hatchling survival in central Queensland, raiding nests of both marine and freshwater turtle species at an incredible rate.
On a wider scale, fox predation of turtles is occurring across all areas of Australia and threatening a diverse range of turtle populations, including the Murray River, Western Australia and the extent of the Great Barrier Reef coastline.
Foxes also predate larger Australian animals such as bandicoots, bilbies, the quokka and bridled nail-tail wallaby, to name a few.
For the first time in the most recent season, fox detection work has been carried out at Mt Etna and Boyne Island.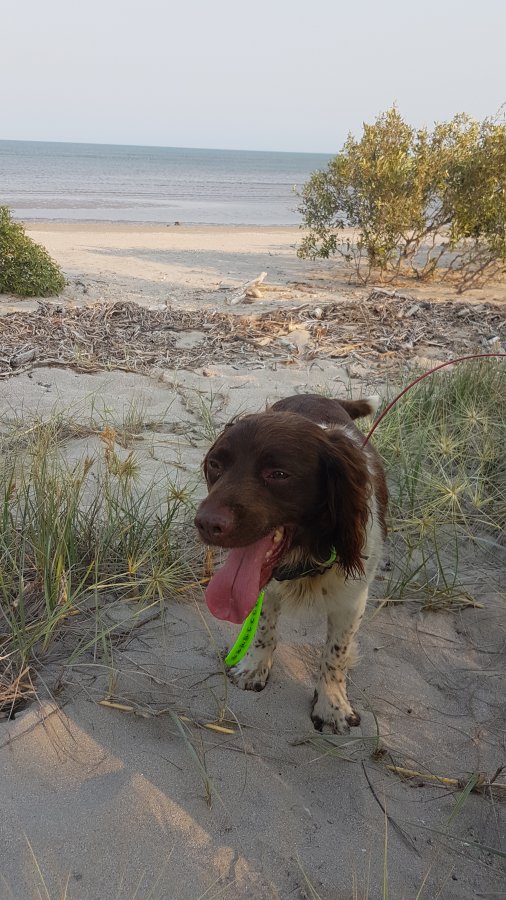 To undertake fox detection work, FBA contracts a specially trained detection dog named Rocky and his handler, Tom Garrett from SQ Landscapes from Toowoomba. This season was the fifth time Rocky, an English Springer Spaniel, and his handler had returned to the CQ region.
Rocky and Tom have previously conducted fox detection work at Mon Repos, where turtle nests predated by foxes were estimated to have fallen to zero in 2018 for the first time in 50 years, generally considered because of the work conducted in fox detection.
"If all fox dens that's produce foxes capable of dispersing to turtle nesting beaches are located and treated, the damage to turtle breeding by foxes should be eliminated," said Tom.
In their time visiting central Queensland, a total of 54 dens were located. On council managed reserves, the number of active dens treated dropped from 35 to 4. The remaining active dens were located within National Parks.
This project was proudly supported by the Queensland Government – Queensland Citizen Science Grants.