Fox den numbers on decline
Posted on December 1st, 2021
FBA partnership coordinator Dan Rea has been working with Queensland senior pest officer Tom Garrett and his dog Rocky detecting fox dens on the central Queensland coast.
Rocky the English springer spaniel and handler Tom are a dynamic duo, working together to combat fox predation to the region's turtle population.
The fox detection program facilitated in partnership with FBA has been successful in locating and treating fox dens.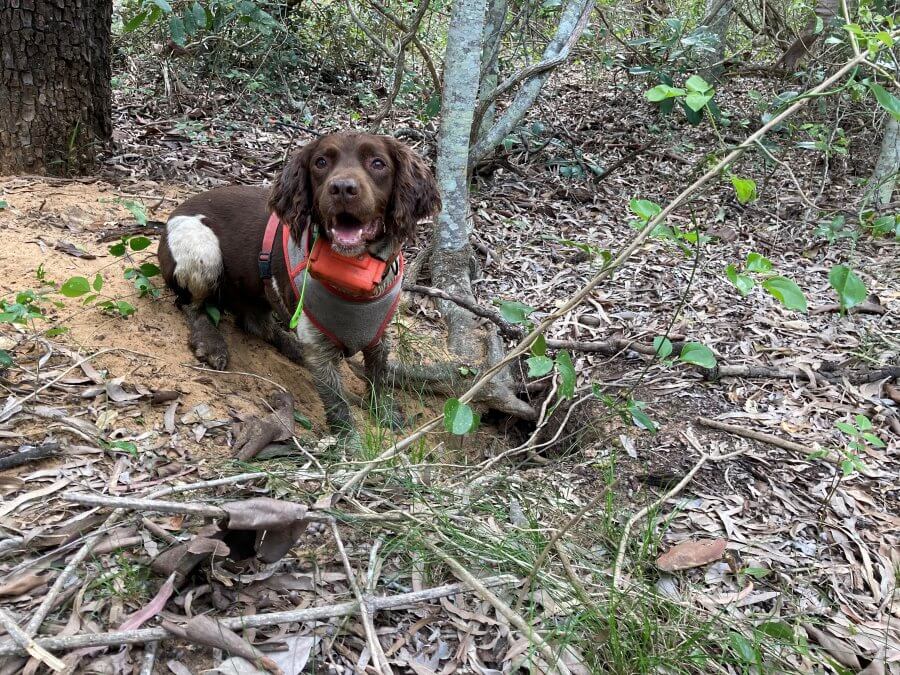 The European red fox threatens agriculture and native Australian species such as vulnerable and threatened species of turtles and ground-nesting birds which breed along the coast.
Rocky can also find the scent of rabbits, wild dogs and cat and is one of the first multi-scent trained species working in Queensland now for the past five years.
Dan said that with there had been benefits for a whole range of predated species along the coast through the fox detection program.
"There is strong evidence to suggest native fauna were bouncing back along the Capricorn Coast as results of fox den reduction had begun to accrue year after year."
FBA's Team Turtle CQ: 2020-21 Summary Report showed turtle hatching success on the Capricorn Coast improved from 77 per cent in 2017-18 to 82 per cent in 2020-21.
On the Capricorn Coast in 2019-20 there were 56 emerged clutches with five fox predations. That improved in 2020-21 to 118 emerged clutches, with six fox predations.
The program has expanded into the Gladstone region which has connected this fox control work along the Queensland coastline from Mackay south to the Gold Coast.
This approach to monitoring and treatment reduces potential for these predators to take hold in untreated areas where they can decimate wildlife quickly.
There is good news though. The loss of turtles had reduced dramatically over the years and foxes were becoming less of a common sight.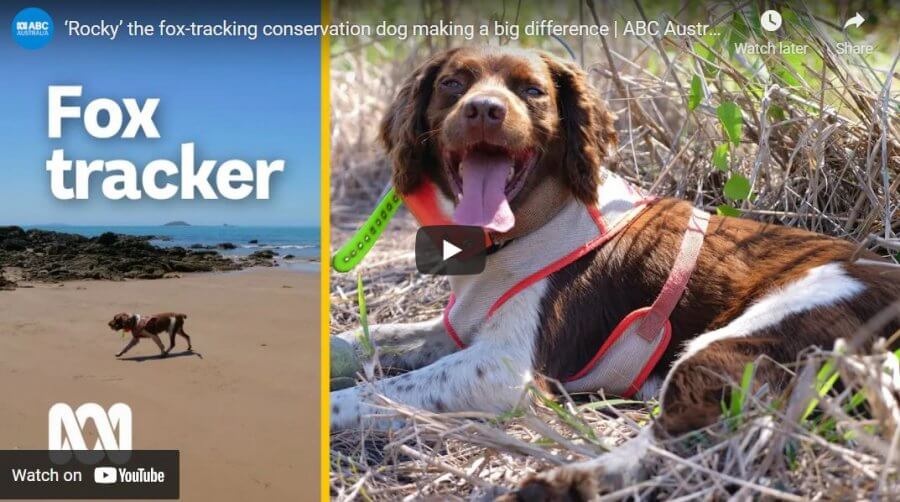 In the Gladstone region, fox detection dog Scout has also been busy. Another English springer spaniel. The Central Queensland Coastal Fox Control Project aims to remove foxes from coastal areas to reduce the number of turtle nests being dug up and predated on each season.  
The project represents a collaboration between Gladstone Regional Council and Fitzroy Basin Association's Team Turtle CQ and delivers targeted control of European Red Foxes in a humane and safe manner on turtle nesting beaches from Yeppoon to Agnes Water. The project plays an important part in reducing the impacts foxes have on biodiversity, helping protect the Gladstone region's endangered and threatened species.