Four Fitzroy Finalists for the 2019 Reef Champion Awards
Posted on October 24th, 2019
Four Fitzroy finalists are in the running to win prestigious Reef Champion Awards late next month.
The Reef Champion Awards is an initiative of the Reef Alliance with support from the Australian and Queensland governments. The awards recognise and celebrate the achievements and efforts of outstanding individuals and organisations who have taken action to improve the quality of water entering the Great Barrier Reef.
Late next month eight Reef Champions will be awarded across eight different nomination categories. Our finalists are:
Ms Ellie Carter (FBA Staff Member)
Reef Extension Officer Champion Award Finalists
Ellie is highly regarded as a source of impartial and trusted advice on land management extension in the Fitzroy region. Ellie is a tenacious advocate for the agricultural industry, believing that holistic approaches hold the key to the future of the industry and its coexistence with environmental benefits. During her time at FBA, Ellie has demonstrated a keen interest in agricultural innovations, a proven track record for sound technical advice, and above all, a continued dedication to investing in her own skills and future to be of benefit to landholders and the industry.

This is the first time that an FBA staff member has been selected as a finalised for a Reef Champion Award – something the whole FBA team is very proud of.
Jolly Rogers Fishing Club – Community Group
Reef Community Champions Award Finalists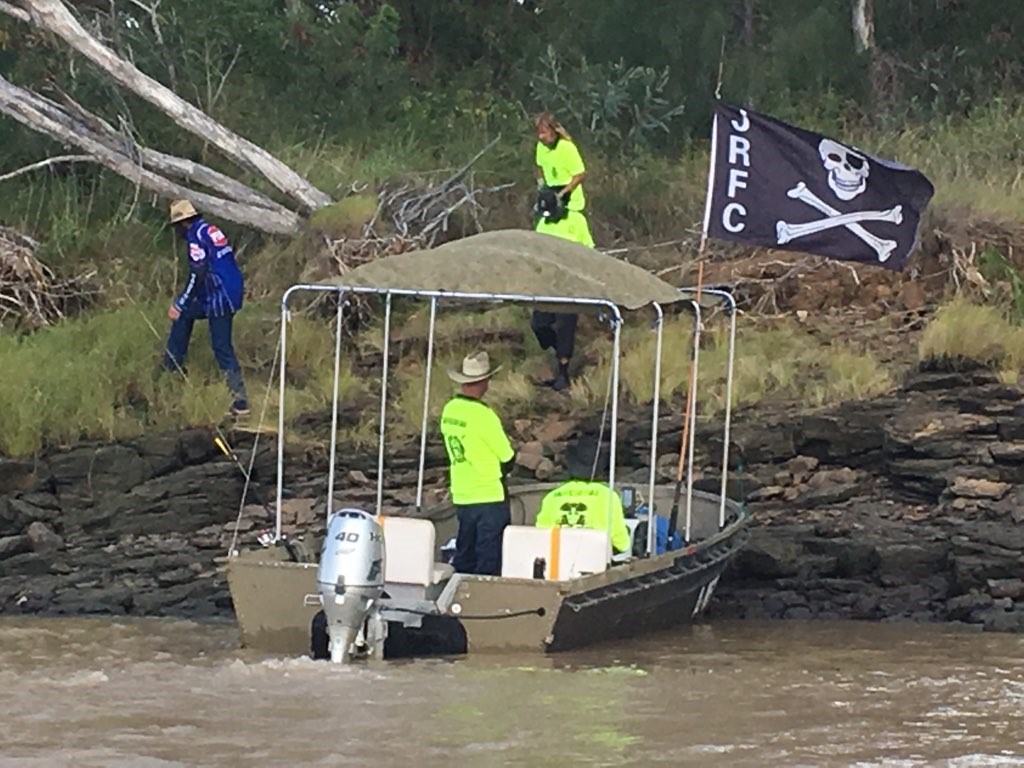 Jolly Rogers Fishing Club is a not-for-profit organisation whose vision is 'to clear plastic and rubbish debris from our Great Barrier Reef, to sustain it's pristine and vital ecosystems for future generations'. Recipients of a 2019 Community Grant from FBA, the group gathers weekly on a Wednesday to remove pollutants from the Toonooba (Fitzroy) River. In their mission, since mid-2018, the group has removed over 100 tonnes of debris from the largest river system draining into the Great Barrier Reef lagoon.
Mr Neil Farmer
Reef Conservation Champion Award Finalist
Neil is an A-class grazier, who has a strong focus on the importance of managing grazing lands as ecological systems and in preserving soil health to maximise business outcomes. His work on his property 45km north of Rockhampton has resulted in 71.3 ha of stream bank protection and a total sediment saving of 4.1 tonnes per year.
Graham Volck (FBA Board Member)
Reef Nutrient Champion Award Finalist
Graham has been successfully growing irrigated crops, predominantly cotton, in the Emerald region for 30 years. His practice focuses on sustainability, longevity and having a balanced approach. Graham was involved in a demonstration site case study recently which looked at where applied nitrogen was being lost or not used effectively. The trial resulted in Graham implementing better management practices and stopping a huge amount of nitrogen loss on his property.
FBA would like to congratulate all finalists and wish them the best of luck for the award ceremony next month.