Seagrass Regeneration Mission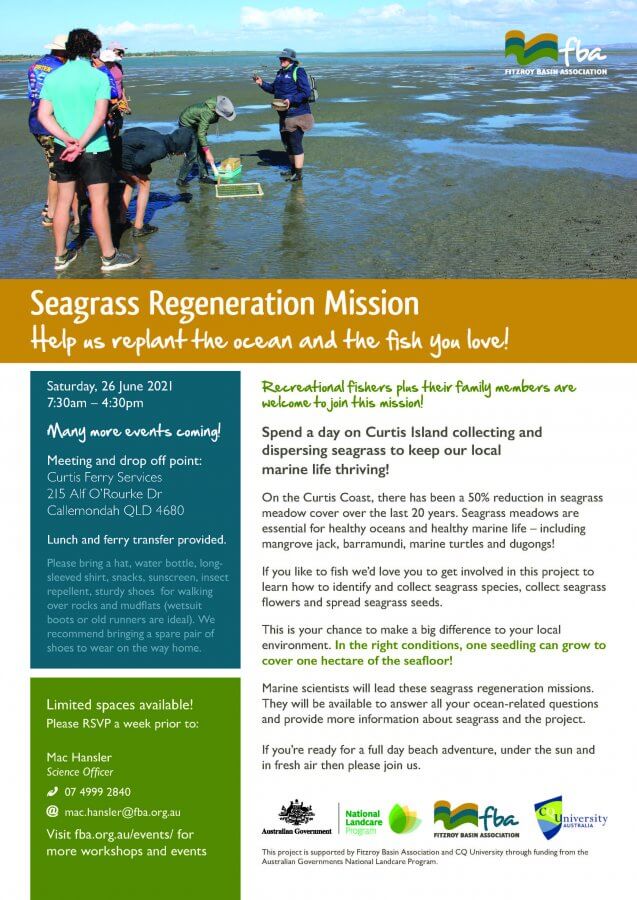 Recreational fishers plus their family members are welcome to join this mission!
Spend a day on Curtis Island collecting and dispersing seagrass to keep our local marine life thriving!
On the Curtis Coast, there has been a 50% reduction in seagrass meadow cover over the last 20 years. Seagrass meadows are essential for healthy oceans and healthy marine life – including mangrove jack, barramundi, marine turtles and dugongs! If you like to fish we'd love you to get involved in this project to learn how to identify and collect seagrass species, collect seagrass flowers and spread seagrass seeds.
Click on the link to download and read the flyer. Make sure you RSVP because there are limited spaces.
Event Times
07:30 am - 04:30 pm Saturday 26th June, 2021