Meet the shorebirds – educational community event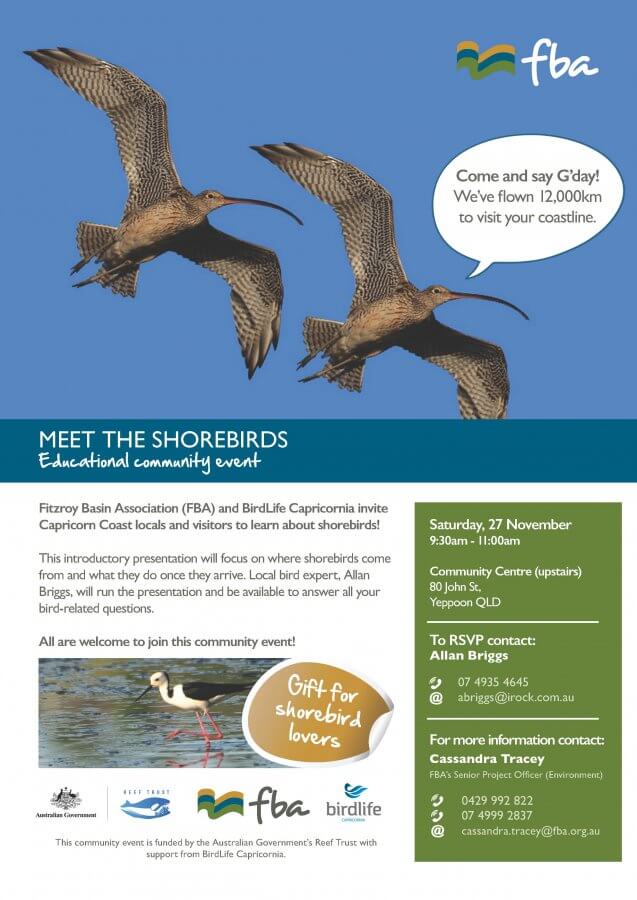 Fitzroy Basin Association (FBA) and BirdLife Capricornia invite Capricorn Coast locals and visitors to learn about shorebirds!
This introductory presentation will focus on where shorebirds come from and what they do once they arrive.
Local bird expert, Allan Briggs, will run the presentation and be available to answer all your bird-related questions.
All are welcome to join this community event!
RSVP contact:
Allan Briggs
07 4935 4645
abriggs@irock.com.au
Where: 
Community Centre (upstairs)
80 John St,
Yeppoon QLD
Event Times
09:30 am - 11:00 am Saturday 27th November, 2021