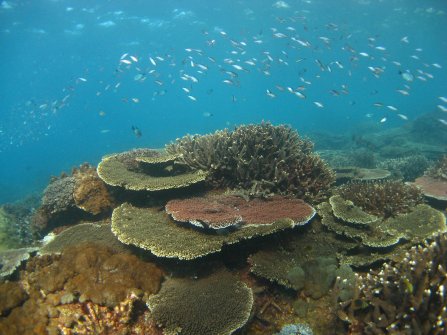 FBA launches Plan to protect the Reef and improve water quality
Posted on February 22nd, 2016
Through funding from the Australian Government's Reef Programme, FBA has coordinated the development of a Regional Water Quality Improvement Plan (WQIP:2015) to direct future investment to ensure healthy waterways, wetlands and a thriving Reef.
FBA Chief Executive Officer Paul Birch said that ss the region's leading natural resource management group, Fitzroy Basin Association Inc. (FBA) has used WQIP:2015 to set targets and priorities to protect the future of the Great Barrier Reef and improve water quality.
"Industry experts, regional stakeholders and scientists have worked in partnership with FBA to develop WQIP:2015, on behalf of the Central Queensland community," Mr Birch said.
"WQIP:2015 includes strategies to meet Reef Plan objectives, such as a reduction in sediment and contaminants flowing into our waterways."
The plan identifies priority areas and targets for the Fitzroy Basin and our Coastal Catchments (Styx, Shoalwater, Water Park Creek, Boyne and Calliope) which offer the greatest potential to improve water quality.
As an online resource, WQIP:2015 assembles and presents complex information in a way that can be understood by decision makers and the wider community.
"Online tools support users to document and quantify the issues impacting on water quality and the Reef and consider the value and effectiveness of potential environmental projects," Mr Birch said.
"Water quality and the future of the Great Barrier Reef should be important to everyone in the community and as such we are inviting everyone to review WQIP:2015 and provide us with comments online at www.fba.org.au/wqip until 31 March 2016.
"Local industries and the community rely on good water quality for grazing, grain growing, mining, tourism and urban uses, so it is important for industry and the community to have their say.
"WQIP:2015 complements the Central Queensland Sustainability Strategy 2030 (CQSS:2030), a blueprint to plan for, better manage and protect our region's natural assets," he said.