Farm Advisory Services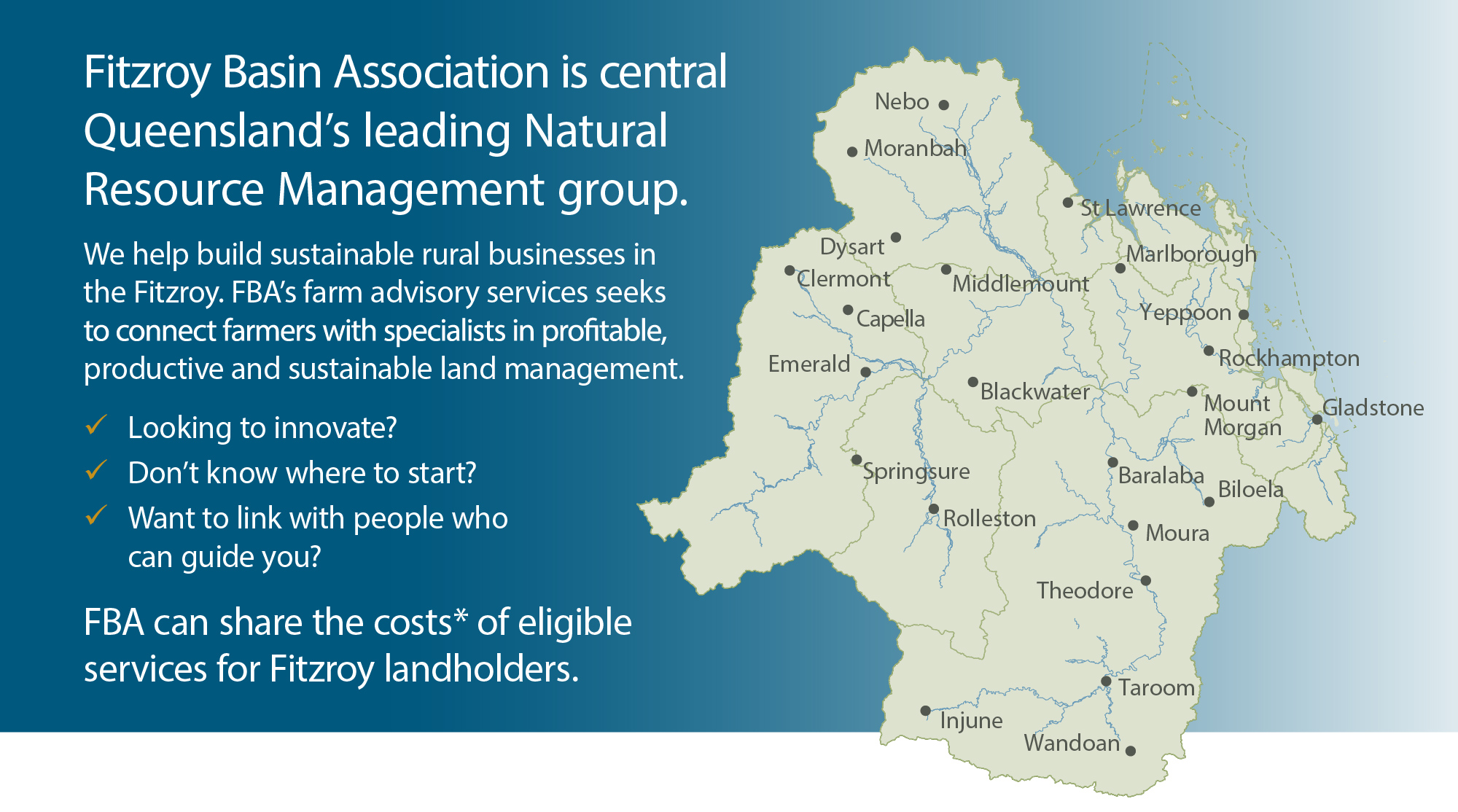 We can link you with local specialists in…
* Eligibility criteria and terms and conditions apply. Available to landholders in the Fitzroy NRM Region only, call for more information.
In order to apply for eligible services, please complete this Form with a copy of the quote (if available) and press submit, or email to Andrew.Lewis@fba.org.au
In order to be reimbursed for eligible services or training, please complete this Form with a receipt for the full payment made to the service or training provider.
Press submit or email to Reece.Brooks@fba.org.au
Project Assistance Enquiry
Register your interest in FBA funding and assistance and have one of our friendly team contact you to discuss your needs and interests.