Face-to-Face at the CQ 2022 Big Data Forum
Posted on June 2nd, 2022
FBA's recent successful Big Data Forum attracted over 100 local and interstate guests and speakers to be among this valuable exchange of ideas, motivations, expertise, and perspectives on our regional future.
Living and working in the era of big data, enormous amounts of information change hands so fast that we don't always have time to recognise and separate the valuable information that will benefit planning and decision making.
The CQ 2022 Big Data Forum flipped this paradigm on its head with over 100 people in attendance!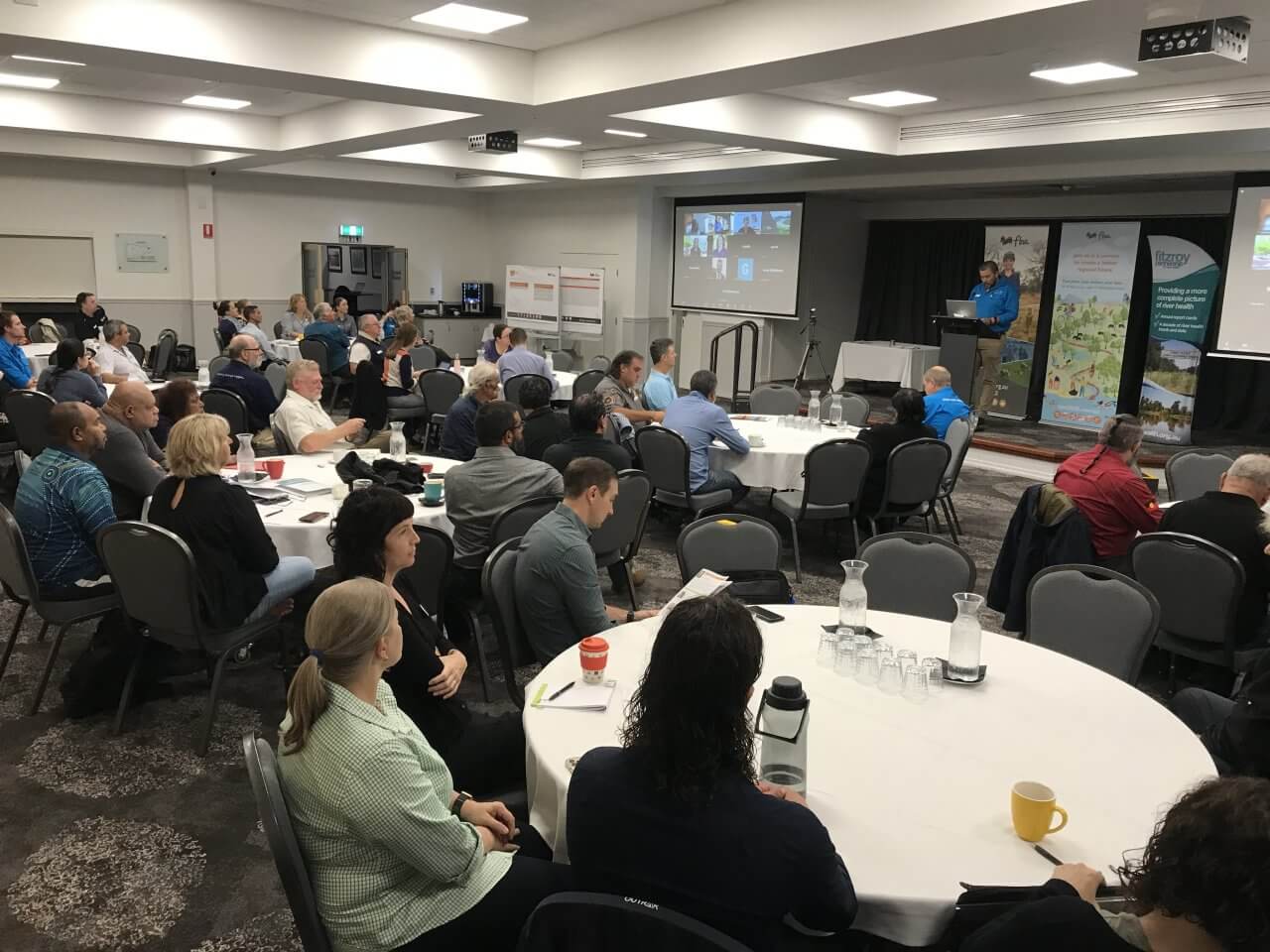 There is no substitute for talking face-to-face about the big ideas and big challenges. The event brought together industry, investors, researchers, First Nations People, and natural resource management practitioners.
With so many diverse backgrounds represented, presentations and opportunities for open discussions centred around regional monitoring and reporting of our natural assets and how we can work together for a better regional future.
Collaboration with stakeholders early on is the key to getting people invested in what the future looks like and the journey we need to take together to achieve our shared goals.
It was an inspiration to witness such informed engagement, seamless collaboration, passionate debate and, the potential for development of a platform for future forums.
The information, recommendations, evaluation of new partnerships and recognition of shared priorities is still to be collated but keep an eye on our website news and social media for information on outcomes from the Forum.
To learn more about the health of our region's natural assets visit www.cqss2030.com.au
The forum was a combined event funded by the Australian and Queensland Government's Paddock to Reef Integrated Monitoring, Modelling and Reporting Program, FBA, and Fitzroy Partnership for River Health. First Nation participation was funded by the Australian Government's Reef Trust and Fitzroy Partnership for River Health.