Dim the Lights for Birds at Night! – World Migratory Bird Day
Posted on May 5th, 2022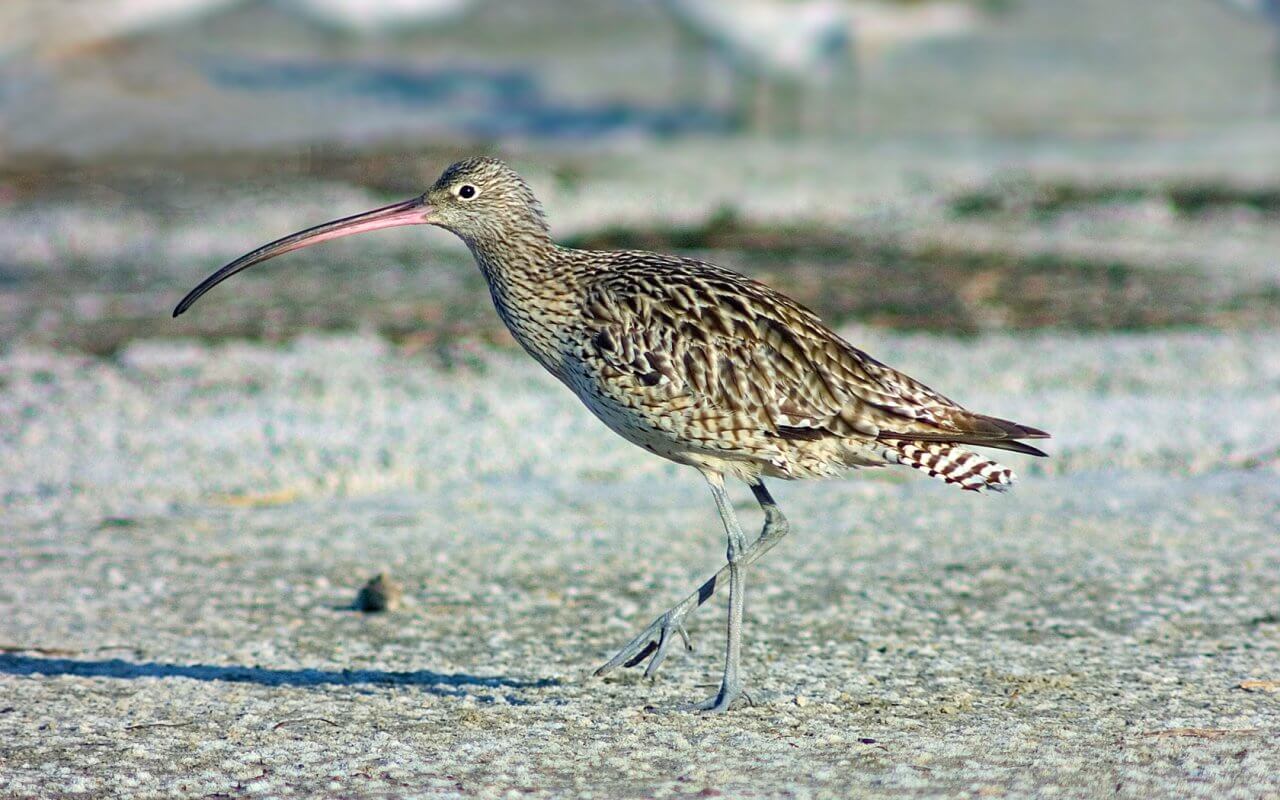 World Migratory Bird Day (WMBD) is celebrated on the second Saturday of May and October. These amazing birds fly up to 10,000km from the northern hemisphere to our beaches each year. Now, that's an achievement worth celebrating!
The WMBD mission is to raise awareness of migratory birds and the challenges they face and what simple things we can do as individuals and community to improve their chances of survival.
The WMBD theme this year is to get people and businesses to Dim the Lights for Birds at Night to reducelight pollution that can interfere and confuse their natural navigation skills which rely on the sun, moon and stars to guide them on their journey across the world.
With such long distances to travel, if they get distracted or disoriented by artificial light, this can put them drastically off course and birds lose their way to the beaches they need to reach to rest, feed and nest and raise their young.
How artificial light confuses migratory birds
Artificial light alters the natural patterns of light and dark that migratory birds rely on to guide them on their flyways in the skies. With the increased use of light at night they get disoriented. They confuse city and building lights with the natural star light that has kept them reliably on track for centuries. When they become disorientated, they will use up critical reserves of energy by circling in illuminated areas. They are also known to have collisions with buildings. A bird's internal clock which assists with their timing and understanding of where they should be at what time becomes jumbled and unreliable.
Vulnerable Capricorn Coast migratory birds
The following migratory birds are either listed as critically endangered, endangered or vulnerable. With a few small changes at home and work, you can improve survival chances for the following birds who visit our region: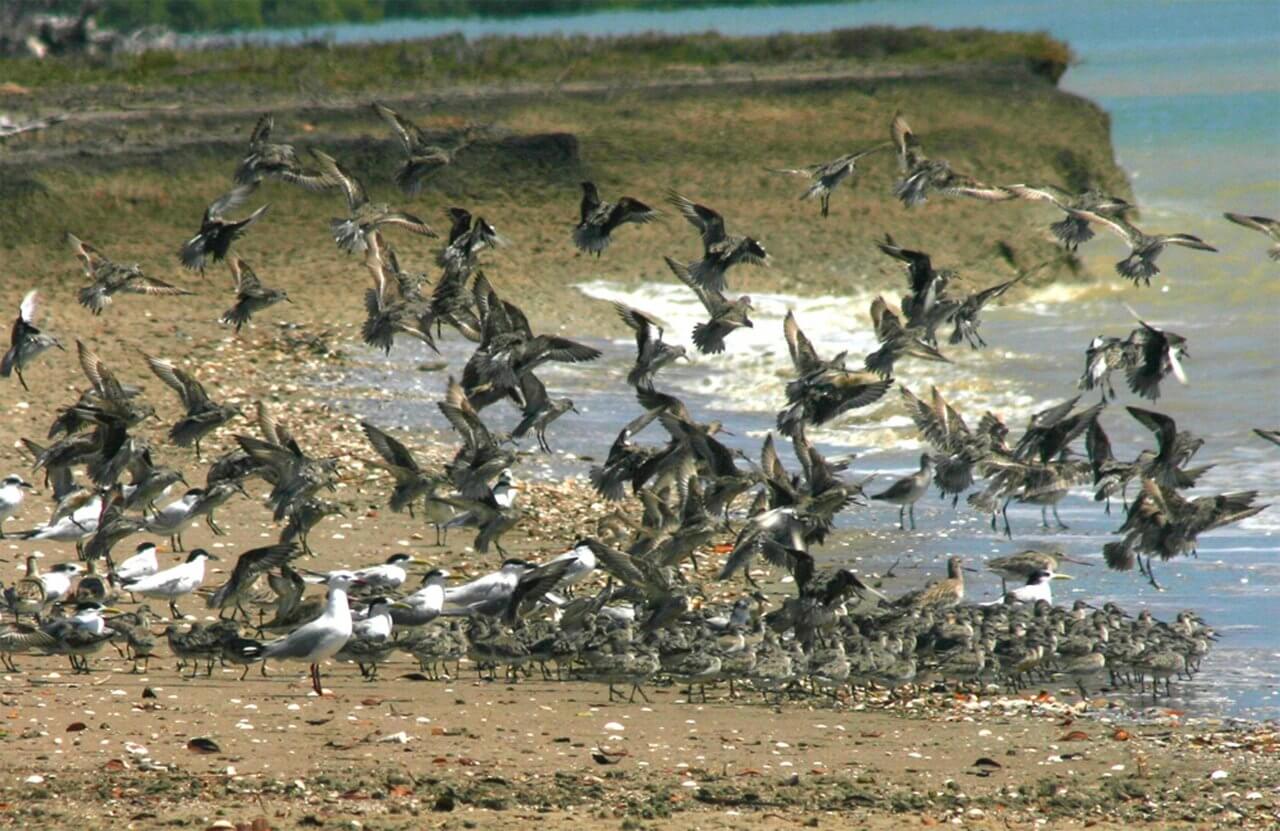 Curlew Sandpiper – Critically endangered
Eastern Curlew – Critically endangered
Great Knot – Critically endangered
Red Knot – Endangered
Lesser Sand-plover – Endangered
Greater Sand-plover – Vulnerable
Bar-tailed Godwit – Vulnerable
Teaching resources for every age and every interest
BirdLife Australia is dedicated to creating a bright future for Australia's birds and has a branch right here in Capricornia. FBA and BirdLife Capricornia have developed a Shorebird Migration primary school educational resource which teaches students the importance of migratory shorebirds. Please contact Allan Briggs at Birdlife Capricornia abriggs@irock.com.au to get hold of these resources for your school.
The Department of Agriculture, Water and the Environment also have short educational videos about light pollution, the impacts this light has on migratory birds and how we can reduce it. Check out these great videos here.
For more activities suitable for students check out The Wing Thing Shorebirds activity book created by BirdLife Australia and find an abundance of World Migratory Bird Day colouring-in pages here.
It's easy to act and you can start today
To reduce light pollution and protect our migratory birds and wildlife, it is important to follow six simple best-practice lighting principles. Take a look here to see what you could be doing better to reduce your own light pollution.
To become involved with World Migratory Bird Day for 2022 visit the campaign's website www.worldmigratorybirdday.org
#DimTheLightsForBirdsAtNight, #LightPollution #WorldMigratoryBirdDay and #WMBD2022
---