Cameron Hansen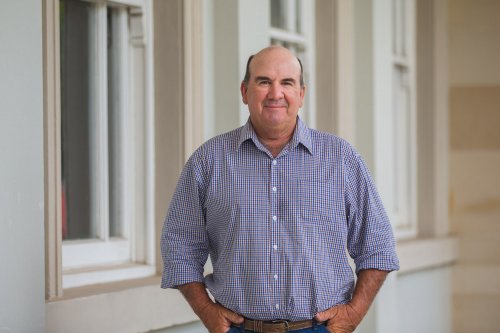 Cameron grew up on family grazing properties in the Wandoan area and worked in the family business until 1989 before acquiring his own grazing property.
In addition to grazing experience, Cameron contributed to the rural service and biosecurity sectors when employed in Local Government to work closely with land managers up until 2017.
While managing his own property, Cameron received project funding for Biodiversity Stewardship, and later joined the Board of the Dawson Catchment Coordinating Association. During this time, Cameron developed a passion for natural resource management, initially investing his time to the development of weed control measures in the local region.
Cameron's experience has equipped him to understand the challenges land managers face. As an advocate for continued devolvement of government funding into regional catchments to support sustainability of natural resources, Cameron also has a keen awareness of the extent and impact of soil erosion and is committed to promoting future erosion reduction methods in the region.